2028 Jeep Gladiator Preview Redesign Info & Release Date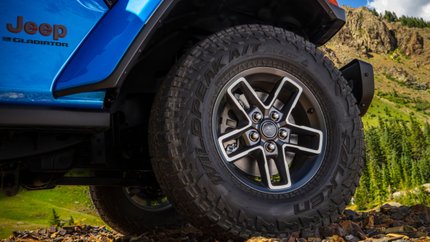 What To Expect
Stellantis has struck a tentative agreement with the UAW. Under the agreement, Jeep will continue to make the current generation of the Gladiator pickup truck until 2028. While the agreement outlines future generations for other Jeep models, the document doesn't say anything about a future Gladiator model. Based on when Jeep plans to introduce next-gen models of other vehicles, we could see a fully redesigned 2028 Jeep Gladiator.
We don't know what Jeep has in store for the 2028 Gladiator from a design standpoint. The current Gladiator looks like a Wrangler with a pickup bed, which should remain the same for a fully redesigned 2028 model. For the Wrangler, Jeep prefers to make small, incremental changes without completely changing the look of a vehicle. We expect the 2028 Jeep Gladiator to have a seven-slot grille, round headlights, a boxy design, oversized fenders, and removable body panels.
The interior design of the 2028 Jeep Gladiator remains a mystery. The current Gladiator shares a lot of design elements with the Wrangler, which could be the case with the 2028 model. The current Gladiator has a rugged design with a simple dashboard design, clear controls, easy-to-clean materials, and upright seats. Jeep also made sure that the Gladiator has plenty of interior storage and many of the options are innovative. We could see a slightly updated design with a revised dashboard and new controls.
We'll email you as soon as the 2028 Jeep Gladiator becomes available.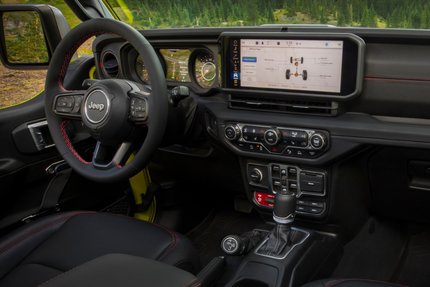 2028 Jeep Gladiator Engine & Specs
Jeep hasn't confirmed what kind of powertrains will be available with the 2028 Gladiator. We know that the 2028 Wrangler will be available with an all-electric powertrain and with a plug-in hybrid powertrain. We're not sure if Jeep will offer the Gladiator with the same powertrains, but it seems likely. An all-electric Gladiator would give Jeep an option in the growing electric segment.
2028 Jeep Gladiator Safety
The 2028 Jeep Gladiator should be available with more standard safety features than the current model that's on sale. The only standard safety tech feature on the Gladiator is a rearview camera.
2028 Jeep Gladiator Price
Pricing for the 2028 Jeep Gladiator isn't available yet. Since we don't know if Jeep will come out with a redesigned model and an expected model is still a few years away, we don't expect to get pricing for the vehicle for another few years.
2028 Jeep Gladiator Release Date
Jeep hasn't confirmed if it will come out with a new generation of the Gladiator. If the 2028 Jeep Gladiator does come out, it could be announced for the 2028 or 2029 model year. More information on the midsize pickup truck should become available within the next year.
Please check back for updates as they become available.
Pictured: 2024 Jeep Gladiator
Available Now