2029 Chevrolet Corvette Preview Redesign Info & Release Date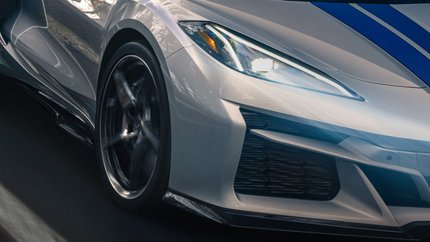 Model Preview
The C8 Corvette is arguably the most innovative Corvette we've ever seen, and we now know when we'll get to see GM build upon it. The 2029 Chevrolet Corvette will mark the start of the iconic sportscar's ninth generation. Details are still preliminary, but here's what we know so far.
According to GM Authority, the C9 Chevrolet Corvette is set to make its debut in 2028 for the 2029 model year. The existing GM Y2 platform that the current C8 Corvette rides on will be revised for the next generation, although it's too early for further info on the C9's potential underpinnings.
We do know something about the 2029 'Vette's powertrain though. Enthusiasts will be pleased to know that there will be an internal combustion engine in the C9. We expect updated variants of the LT2 and LT6 V8s to be offered, which power the current Stingray and Z06, respectively.
We'll email you as soon as the 2029 Chevrolet Corvette becomes available.
We also expect Chevy to continue to offer hybrid-power variants, like the E-Ray, although it wouldn't be surprising for them to take up a larger portion of the Corvette lineup. We'll see the ultra-high-performance Zora hybrid model before the C9 starts production as well.
It's worth noting that the next-generation Corvette will exist separately from the upcoming group of EVs that will bear the Corvette name as a sub-brand. There is an electric sedan and crossover in the works, which we'll reportedly be seeing in 2025.
We will update this article with pricing and release date information when it becomes available.
Pictured: 2024 Chevrolet Corvette E-Ray
Source: GM Authority
Available Now