The Acura ILX debuted in 2013 and has remained mostly the same since, save for a few visual and tech tweaks here and there. While it's way overdue for a redesign, we expect the 2022 Acura ILX to be a carryover model.
When the ILX debuted in 2013, it was a stylish take on a tired compact luxury sedan segment. Despite Acura making a few small visual tweaks over the years, it's become dated relative to the competition. Today, it continues with the newest Acura grille, defined body lines and creases, striking Jewel Eye LED headlights, and an A-Spec package that sports it up slightly with black accents and unique wheels. We expect this design to remain the same in the 2022 ILX.
Inside, the ILX is equally old-school Acura with its dual-screen center stack that was revolutionary a few years back. It also continues with the swoopy dash design with metallic painted accents amid a sea of black, which was another Acura signature of yesteryear. We expect this look to hang on in the 2022 ILX.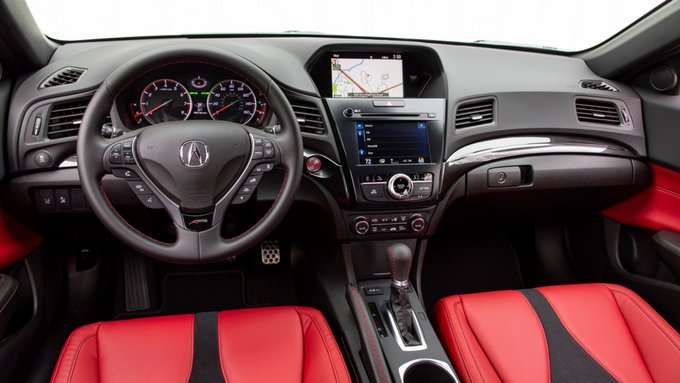 The current Acura ILX continues to pick through the last-generation Civic Si's parts bin with its 2.4-liter i-VTEC four-cylinder engine that delivers 201 horsepower and 180 pound-feet of torque. The one shining star in this powertrain is the standard eight-speed dual-clutch transmission that delivers crisp shifts and makes the most of that power. We expect this powertrain to remain the same in the 2022 Acura ILX.
Despite its age, Acura has kept the ILX up to date in the safety department with its standard adaptive cruise control and automatic emergency braking, which received a "Superior" IIHS rating. Buyers can upgrade to the Premium Package and get blind-spot monitors too. We expect these safety features to remain the same in the 2022 ILX.
Structurally, the current ILX received "Good" ratings in every crash test the IIHS put it through, but its "Poor"-rated headlights and a few missing crash tests leave it disqualified from Top Safety Pick status. We expect these ratings to remain the same in the 2022 ILX.