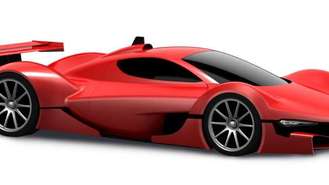 Custom body kits can make a substantial improvement to the looks of any vehicle. You should consider several factors before deciding to buy a customized body kit for your car, chief among them being price. It's important that the body kit you select for your car should fit and installed correctly by a professional.
Average Prices for Body Kits
The average price of a body kit varies widely, as there is a wide variety of kits to choose from. Depending on the material of the kit and whether it contains performance enhancing parts, the prices can range from $6,000 to $50,000. On an average, the cost of a kit is $12,000. This price doesn't include installation. The tools can cost approximately $800 and the suspension $600. The exterior finish can cost as much as $15,000. When costs such as the gearbox and brakes are factored in, the complete body kit can cost as much as $35,000. This means that the kit itself is only a third of the entire cost.
Considerations for Selecting a Body Kit
Before buying a body kit, you should determine whether it's compatible with your vehicle. You can take the advice of a reputed body kit manufacturer about this. You also need to decide whether you want one manufactured from fiberglass resin or polyurethane. If you are in an area where the roads are rough and the weather fickle, a polyurethane kit should be preferred. Conversely, if the roads are smooth and the weather pleasant, a fiberglass body kit will do. Also, determine whether the kit is covered with a warranty.
Although a body kit can significantly enhance the looks and performance of your car, you need to be aware of the estimated costs before deciding to install one.