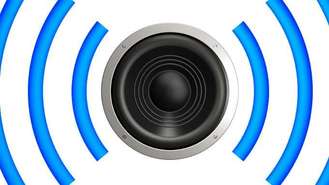 A shallow mount subwoofer offers a distinct type of performance and portability, which are important factors in your final selection.
Advantages of a Shallow Mount Subwoofer
The various pros of a shallow mount type of subwoofer generally have to do with the lightness and portability of the component. Due to the way it's mounted in your vehicle, it must be lighter than many other subwoofers. This means that it won't weigh down the car. It also means you'll be better able to install and remove the subwoofer. Finally, the lighter subwoofer will also be easier move or transport outside the vehicle.
Disadvantages of a Shallow Mount Subwoofer
A shallow mount subwoofer often doesn't get the same quality of sound as a larger type might. You'll be hard pressed to get the same bass and low end frequencies in as clear and loud of a manner on a shallow mount subwoofer as you would be for another type.
Another concern about a shallow mount subwoofer has to do with its durability. It can more easily become dislodged, which means that it can fall out or suffer other damages. The fact that more of the shallow mount subwoofer is exposed lends to this too.
The Best Places to Put Shallow Mount Subwoofers
When installing shallow mount subwoofers, there are a few main places you can put them, depending on what sound you need from them. It is really dependent on how much room you have and how much bass you want.
In your trunk. If you are after a noise from your subwoofers that will be heard from a long way away, go with putting the subwoofers in the trunk of your car. You'll get the loudest outside sound and not compromise on high quality
In the rear speaker deck. If you are after a nice bass sound coming out from the inside of you car, as opposed to the loud noise outside, then position them on the speaker deck at the rear of your car behind the back seats. Run them to an amplifier, which can go in the trunk of your car