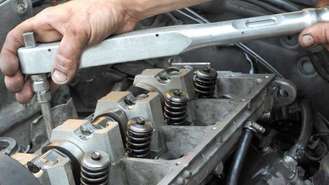 A diesel ECU remap will yield positive gains to power and economy in your turbo diesel engine. The advent of modern TDI or turbo direct injection technology was further complemented by CRDI (common rail direct injected), and enables a precise and steady flow of fuel to be injected inside the combustion chamber. This makes diesel performance unparalleled in terms of torque and emissions performance.
Diesel ECU Tuning
There are a lot of diesel ECU tuning products and services on the market. It is safe to say that not all products, components or modifications are the same, but all are geared toward increased power and torque and cleaner emissions. Keep in mind that diesel ECU tuning is generally not a do-it-yourself affair, and should only be performed by those with sufficient knowledge regarding diesel technology.
It can be undertaken at home with the use of a simple laptop computer, but proper tuning techniques should only be employed by a professional diesel mechanic with extensive knowledge regarding both old methods and the latest breakthroughs in diesel research. As fuel delivery systems become more complex, engine management becomes more complicated as well. Computers are required to properly give directions to the engine management system. This also allows the system to instantly react to various atmospheric and physical inputs that may either enhance or dull turbo diesel engine performance.
Stock Diesel ECU
It should be noted that modern diesels are phenomenal in stock form, and it doesn't take a scientist to immediately notice the wave of torque that is available across the relatively short range. A diesel ECU remap makes it possible to squeeze extra amounts of power and torque with just a single upgrade. A properly sorted ECU remap will yield incredible gains in power, torque and economy and will also make the truck fun to drive.
ECU Remapping
You should have your ECU remapped every time an upgrade or major component is repaired or replaced in the system. This will ensure that the engine is running properly on the right directions as provided by the on-board computer. A diesel truck enthusiast should also consider a diesel ECU remap to make the most of the stock diesel engine.
Remember that not all diesel ECUs can be remapped and some are made not to be reprogrammed at all. A popular aftermarket alternative is a piggy back ECU that connects between your existing engine ECU and sensor inputs and outputs. These provide the added parameters needed to increase both power and economy.
This tuning technique is not limited to trucks, as diesel car tuning is also a popular endeavor among owners. It is safe to say that diesel is the most viable alternative to a hybrid in terms of economy and emissions performance. Huge advances in software and engineering have enabled diesel ECU remaps to be performed easily and at a relatively low cost.