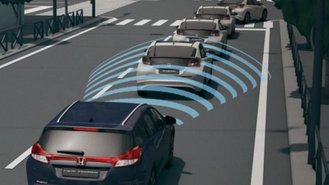 Regardless of how much we complain and boo-hoo about the safety nannies in today's cars, there is no denying the fact that they have made cars safer than ever. One of the latest features that closely monitor our habits and keep us out of trouble is automatic emergency braking. Today, the NHTSA announced that 20 major automakers agreed to make this potentially life-saving technology a standard feature on all light-duty vehicles by September 1, 2022.
For those who don't know, automatic emergency braking uses radar, cameras or lasers to sense stopped vehicles or other stationary objects in front of the vehicle. If the driver fails to apply the brakes quick enough, and the system senses an accident is likely to occur, it will automatically engage the brakes. While these systems do not always stop the car in time, they at least mitigate the damages by slowing the offending vehicle's speed.
According to the NHTSA, this voluntary agreement will cover more than 99 percent of all vehicles sold in the U.S. The NHTSA applauded the 20 automakers for jumping into this voluntarily, as it would have taken the government an extra three years to get a law on the books requiring these systems. In those three years, the agency claims that they will prevent up to 28,000 crashes.
The official 2022 agreement applies to all passenger vehicles weighing 8,500 pounds or less, while trucks weighing 8,501 to 10,000 pounds get three extra years before this system becomes mandatory.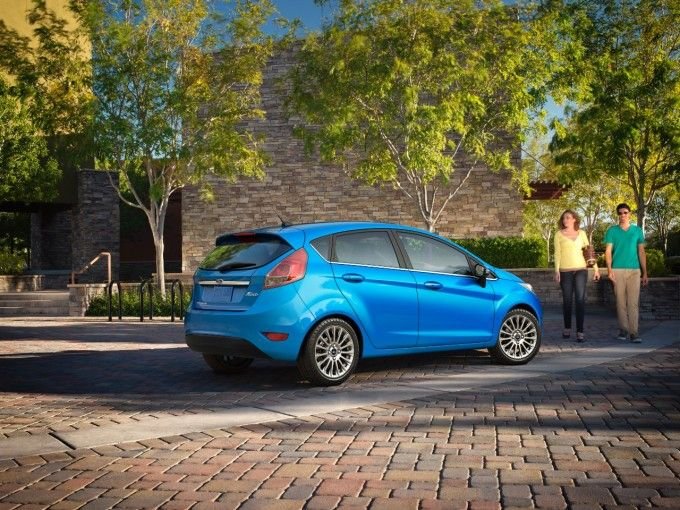 While we also applaud these 20 automakers—including giants like BMW, GM, Ford, Honda, Volkswagen and Toyota—for doing this on their own accord, there is a potential downside to all of this: price. That's right; with more nannies comes extra cost and with extra cost comes higher MSRPs. We think most families will think the added safety is worth it.
Currently, there are plenty of vehicles on the market that have available automatic emergency braking, but the majority only have them as an option. However, that doesn't mean you can't get a great deal on these vehicles. For example, the 2016 Subaru Impreza 2.0i Limited, which comes standard with auto emergency braking, has 0 percent financing for up to 60 months. Now, if you just have to have auto braking as a standard feature on a base model, the 2016 Kia Optima LX has this and its 36-month lease starts from just $199 per month with $1,999 due at signing.