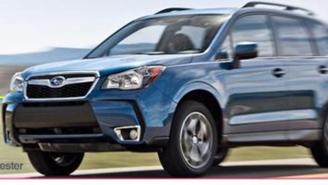 Spring is in the air, and that means some fresh new 2014 models are just now arriving at dealerships. With the 2012-2013 auto show season nearing its completion, the rest of calendar-year 2013's big arrivals have pretty much taken shape. While Winter and Summer are much more common time windows for the world's automakers to release their hot new models, the next few months will still bring some long-awaited debuts, from luxury sedans to sports cars to hybrids and electrics.

Here's the top all-new, redesigned or significantly refreshed cars and trucks coming to U.S. dealerships this season.
March 2013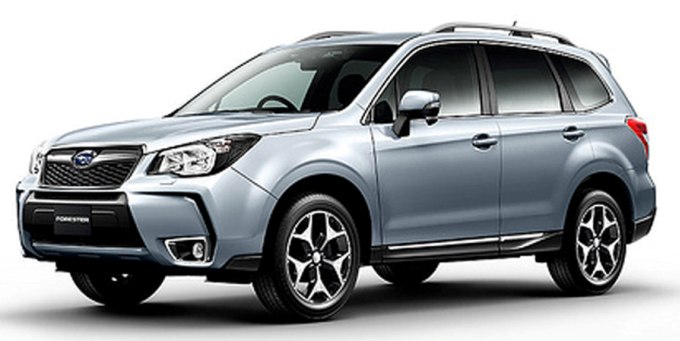 The RLX, all-new for 2014, is a big upgrade over the RL it replaces as Acura's new flagship luxury sedan, with advanced active and passive safety technology and an available Sport Hybrid All-Wheel Drive system.
The Grand Cherokee sees a thorough midcycle refresh for 2014, bringing new sharper styling to go along with increased towing capacity and a new efficient and torquey diesel engine option.
Mercedes-Benz's GL-Class seven-seat luxury SUV, arguably the best luxury family vehicle on the market, finally gets the wild AMG treatment for 2013, with 550 horsepower from a twin-turbo V8 to go along with upgraded suspension and a sportier AWD system.
Following in the footsteps of the Range Rover Evoque Coupe, MINI's brand-new Paceman is a two-door take on the popular Countryman mini-crossover, featuring an even sportier ride.
2014 RAM 1500 CNG
The new RAM 1500 Clean Natural Gas model is for fleet sales to governments and businesses only for now, but as another factory-backed natural-gas vehicle, it's significant nonetheless.
The Forester has been completely redesigned for 2014, featuring the same surefooted AWD handling for peace of mind to go along with a modern, shapely exterior design and more passenger and cargo room.
April 2013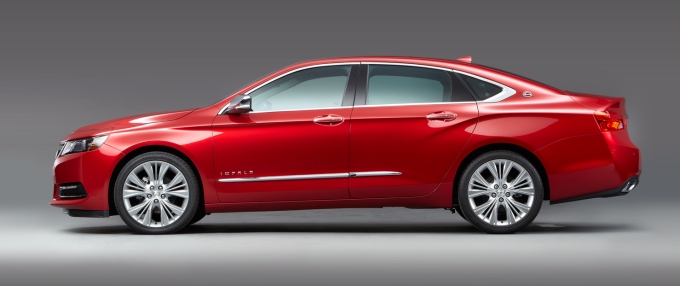 2014 Acura RDX
Acura's redesigned midsize MDX has been a surprise sales success, so Honda's luxury brand has high hopes for the compact RDX luxury crossover, which is based on the redesigned Honda CR-V and comes equipped with a long list of luxury features.
The RS5, now available in soft-top cabriolet form, is every bit the luxury sports car as a BMW M3 (or upcoming M4), with clean styling and a 450-horsepower, 4.2-liter V8 engine, bringing 0-60 mph in scarcely over 4 seconds.
Meet the $300,000 Vanquish, Aston Martin's new flagship luxury grand tourer that essentially replaces the DB9/DBS for 2013, with a 565-horsepower, 5.9-liter V12 and styling pulled from the company's ultra-rare One-77 supercar.
Chevrolet has high hopes resting on the totally redesigned new Impala full-size family sedan even as the segment continues to lose customers, but if any car can convince consumers to upsize it's the attractive, fuel-efficient new Chevy that's light years better than the car it replaces.
2014 Fiat 500L
The second model line to come to U.S. buyers from relaunched Fiat, the four-door, five-seat 500L adds quite a bit of passenger space and cargo capacity while maintaining the compact 500's look-at-me Italian styling.
2014 Porsche Cayman
Hot on the heels of the redesigned Boxster convertible, the mid-engined Cayman hardtop comes with the buyer's choice of 2.7-liter and 3.4-liter flat-six engines, bringing in some respects even better performance than the much pricier 911.
2013 Smart ForTwo Electric Drive
Sales of the tiny Smart ForTwo are lagging, but the lightweight micro-car may gain new life as an all-electric model, bringing 107 MPGe and an approximate 70-mile range, and it's even available as a convertible.
May 2013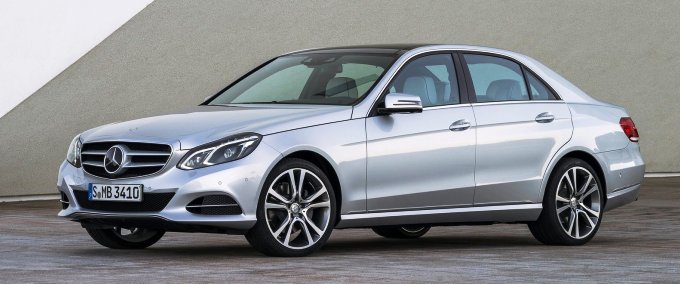 2014 Ford SVT Raptor Special Edition
If you want a factory-production performance pickup with serious power and the trail-ready capability to back it up, the SVT Raptor is your best option, with the new Special Edition bringing extra luxury features similar to the F-150 Limited trim.
2014 Mercedes-Benz E-Class
(E350 sedan, E350 wagon, E400 Hybrid, and E550 4MATIC)
The E-Class sees a mid-cycle refresh for 2014 that is so comprehensive that you'd be forgiven for thinking it's an all-new car, offering a new hybrid powertrain option and soon, a smaller-displacement diesel with outstanding efficiency.
2013 Mercedes-Benz GLK250 BlueTec Diesel
The GLK compact luxury sport-crossover will soon be available with the same efficient BlueTec diesel as the 2014 E-Class, and in the GLK it will make 190 horsepower and 369 pound-feet of torque while attaining at least 25 mpg.
Spring 2013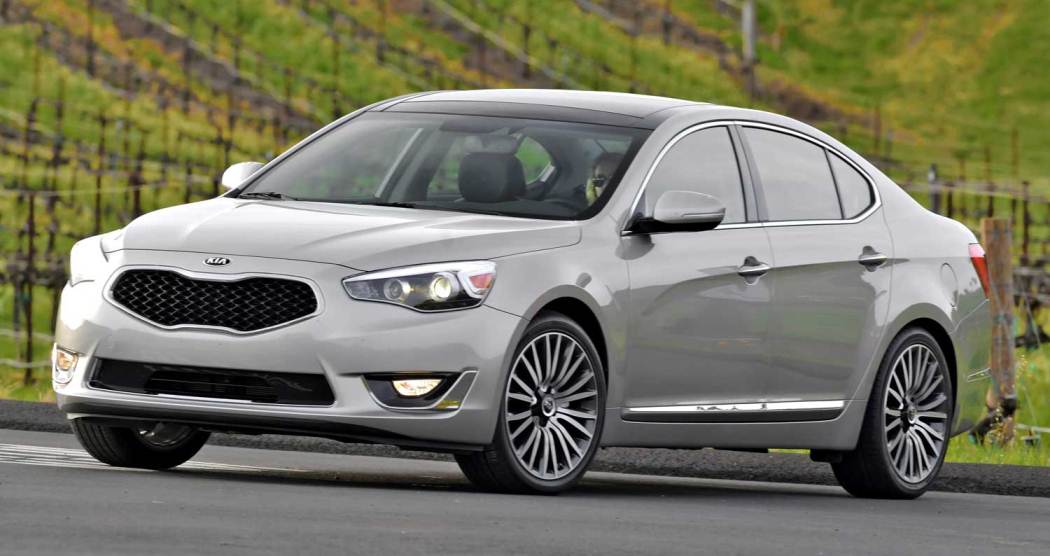 2013 Audi A8 TDI
Audi's A3 and Q7 have been available with turbo-diesel power for some time, but now the A8, A7, A6 and Q5 will join the party, the A8 TDI arriving first with 240 horsepower, 406 pound-feet of torque and 36 highway mpg.
2014 Ford Fiesta
Ford's hot-selling Fiesta receives a working-over for 2014, now coming with flashier styling and in two new powertrain variants: the 1.0-liter EcoBoost three-cylinder and the Fiesta ST, which packs 197 horsepower for plenty of smiles behind the wheel.
2014 Honda Fit EV (Nationwide rollout continues)
Honda's Fit EV is one of the best electric cars around, but until now has only been available under a lease agreement in a handful of markets. Availability will increase throughout the Spring.
2014 Honda Accord Plug-In Hybrid (Nationwide rollout continues)
Based on the best midsize on the market, the plug-in hybrid Accord is nearly as efficient as the Prius Plug-In while offering much more in the way of passenger space, plus a 15-mile all-electric range.
2014 Porsche Cayenne Turbo S
No big, brawny SUV should be able to scream from 0 to 60 mph in approximately 4 seconds, but the new-for-2014 Cayenne Turbo S is not your average SUV, with sports-car-like handling and 50 more horsepower (550 total) than the standard Turbo.
Even though the Patriot is expected to be replaced by an all-new model for 2015, Jeep has still made a number of upgrades, including replacing the balky CVT with a new 6-speed automatic transmission for 30 highway mpg.
2014 Kia Cadenza
Kia's sleek take on the luxurious Hyundai Azera full-size premium sedan, the Cadenza comes with the same 3.3-liter direct-injection V6 engine making 293 horsepower while bringing styling that's more youthful and refreshing than the subdued Hyundai offering.
Somewhat strangely, the Sorento is built on a completely reworked chassis for 2014, yet looks about the same from the outside, still providing space for up to 7 passengers as one of the best-priced large family vehicles on the market.