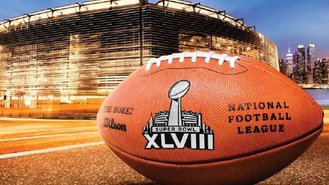 30 seconds. Four million dollars. That's how much advertisers are paying for each blocked chunk of ad time for Super Bowl XLVIII, airing Sunday, Feb. 2 on FOX. For that kind of coin, doubled if the advertiser chooses to go for 60 seconds, ad agencies outdo themselves year after year for the funniest and most memorable ad spots.
This year, like in years past, the auto industry will have a heavy presence at the Super Bowl. From Hyundai to Audi to Toyota, Kia and even CarMax, there's plenty to see here, from Toyota using the Muppets to hawk its newly redesigned 2014 Highlander to Audi's cross-breeding of a Doberman and a Chihuahua – to disastrous and hilarious effect. There's even a quick cameo by Danica Patrick in a GoDaddy, so we threw that in, too.
Here's the ads, and hilariously, the teasers for ads, that have popped up so far. For the rest, you'll just have to wait until game day.
2014 Toyota Highlander - "Big Game Ad Starring Terry Crews and the Muppets"
2015 Kia K900 - "The Truth" Starring Lawrence Fishburne as Morpheus
CarMax – "Slow Clap"
GoDaddy – "BodyBuilder"