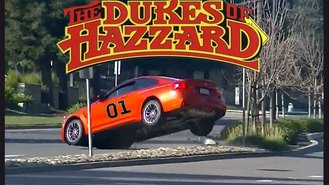 The 5-Star rated 2015 BMW M4 is everything you could want in a sport coupe. It's fast, it's sexy and it flat out handles like a dream--unless you happen to peg the throttle and lose control, jumping into opposing traffic.
Which is exactly what happened to the fellow below at last weekend's Cars & Coffee car show/meet. Ah, the folks from Hazzard County would be proud.
Let this be a warning to not only BMW owners, but everyone: leave the showing off for the racetrack.