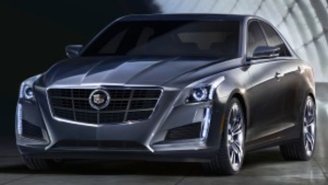 In the market for a mid-level luxury sport sedan but can't quite come to grips with $60k price tags? You might want to take a hard look at the deals and incentives on the 2014 and 2015 Cadillac CTS. On Wednesday, GM ordered Cadillac to drop the price of three of the best-selling packages by as much as $3,000.
Compare 2014 Cadillac CTS, 2015 CTS and 2015 ATS »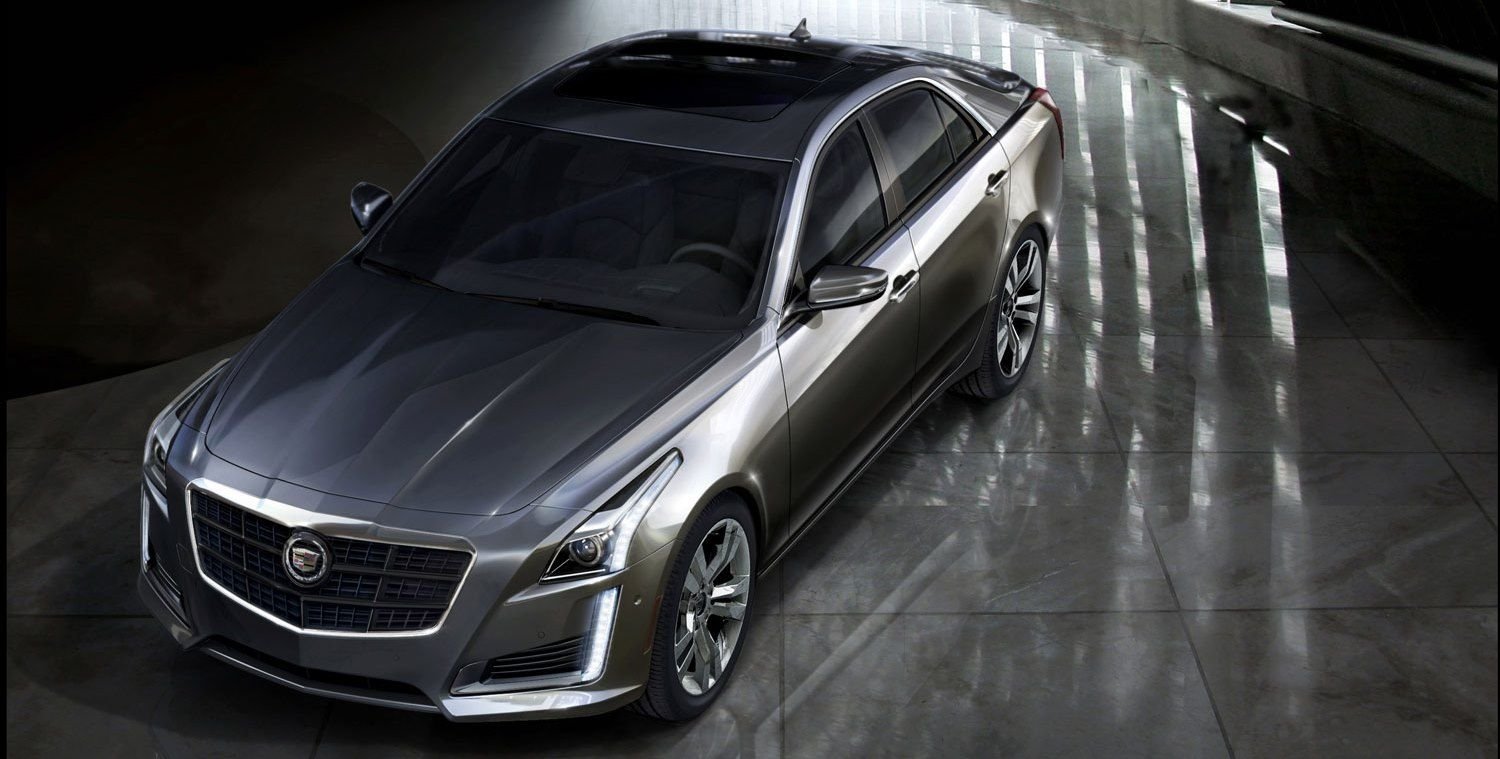 Still not enough? How about $10,000 off? No, your eyes are not deceiving you. The 2014 CTS will get cash back of up to $10,000 in major markets like Los Angeles. That means that you can have a 2014 CTS for the price of a 2015 ATS, making it one of the best values, bar none.

Why is Demand Weak?
The biggest reason is the introduction of the Cadillac ATS. Cadillac aggressively priced the ATS to compete with the reigning king, the BMW 3-Series. That move forced Cadillac to move the price of the CTS up so that it wouldn't cannibalize ATS sales. As a result, many shoppers simply purchased the ATS because it represented the most value at the time. Moreover, the price required to jump into a CTS didn't quite justify the improved luxury and performance.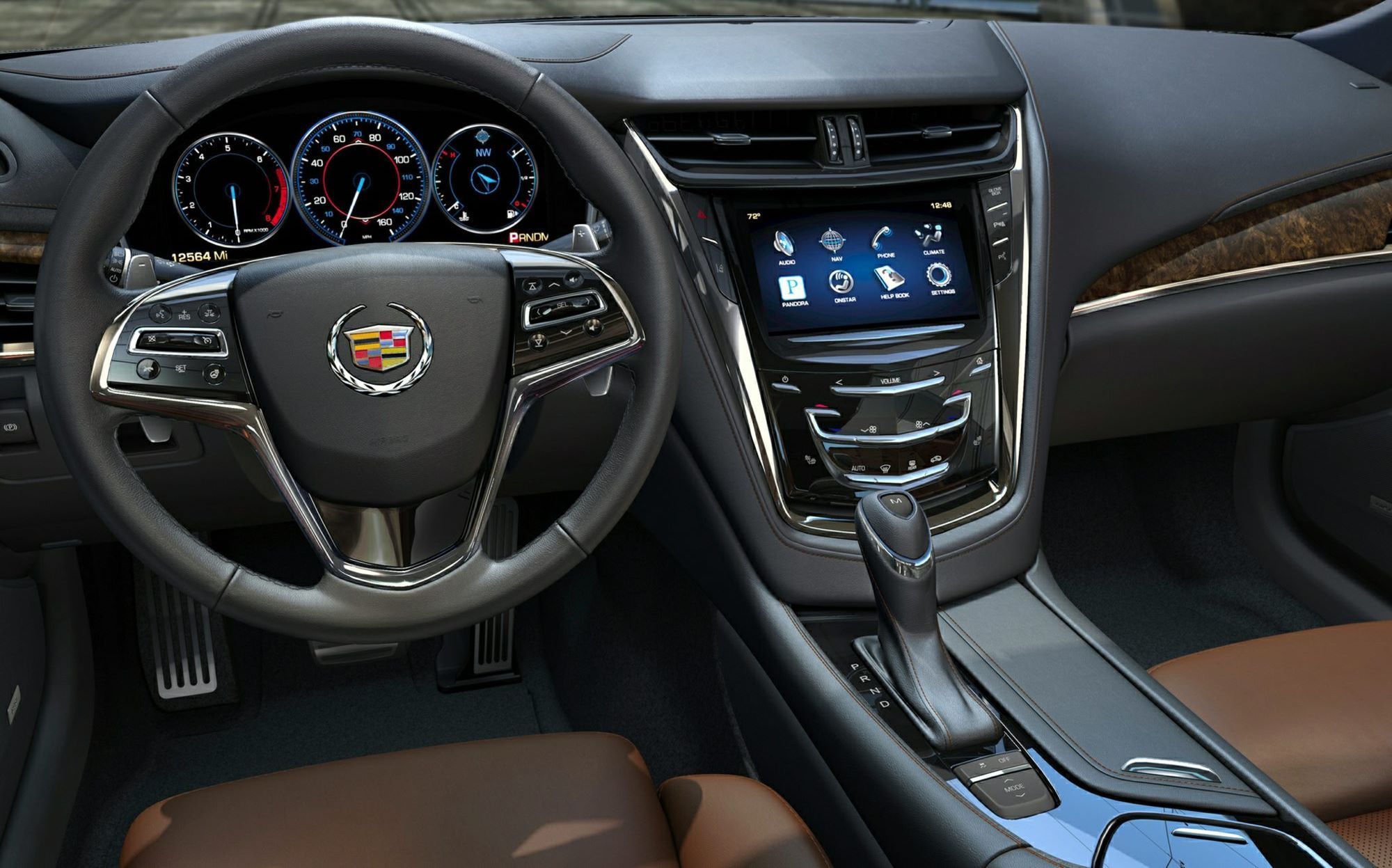 CTS Packages That Get the Price Drop
The base price of the 2015 Cadillac CTS is $46,340. However, the price for the Luxury, Performance and Premium Packages all get slashed by $1,000 to 3,000 this month.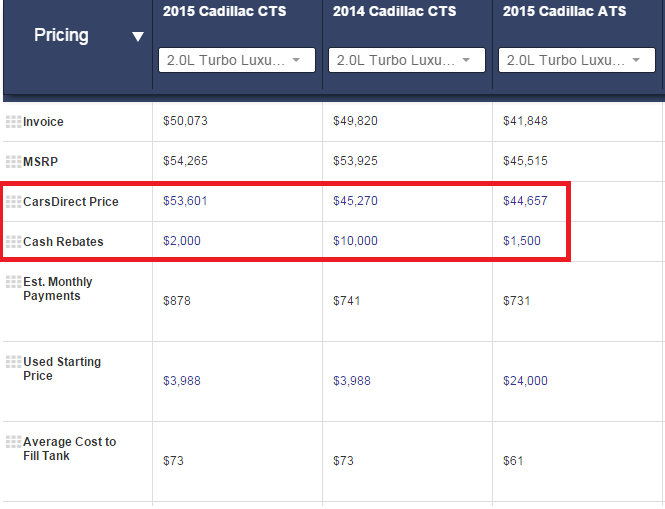 2014 CTS Gets Biggest Price Cut
Although you might be tempted to pony up for the 2015 model take a minute to compare them. If it were our money, we'd spring for the 2014 CTS because it represents more value.