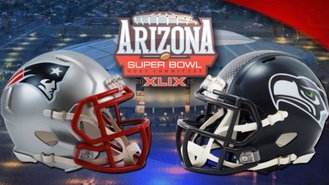 Beyond Deflategate and Marshawn Lynch's penchant for avoiding media questions, the big news for us are the Super Bowl Car Commercials. They cost a staggering $4.2 million for 30 seconds this year--a record amount. So they must be good, right? Well, we'll leave that one to you, the viewer. Some manufacturers like Volvo are taking the innovative route while Audi just decided to sit out completely. And manufacturers like Nissan will be back for the first time in decades.
This year, we decided to list the models featured in the commercial along with any notable deals on the particular vehicle to go along with the commercial itself. Enjoy, and tune into the game this Sunday February 1st, 2015.
Kickoff is at 3:30 PM (PST)on NBC and will feature the New England Patriots vs. Seattle Seahawks and will pit the two #1 seeds of each conference.
Model: 2016 FIAT 500X
Incentive: N/A
Commercial:
Model: 2015 BMW i3
Incentive: Up to $2,000 in rebates on 2014 model
Commercial:
Model: 2015 Nissan Murano
Incentive: Up to $3,500 in rebates on 2014 model
Commercial:
Model: 2016 Mercedes-AMG GT
Incentive: Owning one
Commercial:
Model: 2015 Toyota Camry (1 of 2)
Incentive: $500 rebate + 1.9% APR for 60 months
Commercial:
Model: 2015 Toyota Camry (2 of 2)
Incentive: Lease $199/mo for 36 months
Commercial:
Model: 2015 Kia Sorento
Incentive: Up to $2,000 in rebates
Commercial:
Model: 2015 Volvo XC60
Incentive: 0% APR for up to 72 months
Commercial:
Model: 2015 Lexus NX 200t / 2015 Lexus NX 300h
Incentives: N/A
Commercial: