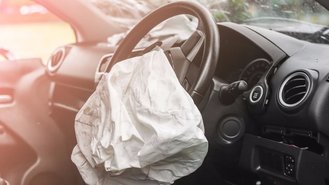 More cars were recalled in 2016 than ever before, which turned out to be both a good and bad thing.
The US Department of Transportation on Friday said a record 53.2 million vehicles were recalled in the country last year, besting a 2015 record by more than two million, and the third straight year recalls topped more than 50 million vehicles, according to Reuters and Automotive News. Yet the abnormally high numbers of recalled vehicles in recent years comes from more investigations by federal officials.
Most of the 2016 recalls centered around the Takata airbag scandal, which has implicated more than 40 million vehicles and resulted in more than a dozen deaths worldwide, many in vehicles more than a decade old. The continuing investigation by a number of agencies into Takata means recalls connected to that airbag problem are likely to continue into 2017 and 2018.
Since modern vehicles have so many parts built by so many different companies, some analysts expect this to be the new normal for recalls until automakers can put more pressure on their suppliers to raise testing and quality standards. Some recalls are relatively minor and do not results in crashes, injuries or deaths. But scandals involving ignition switches, emissions systems, and airbags have shed new light on vehicle safety.