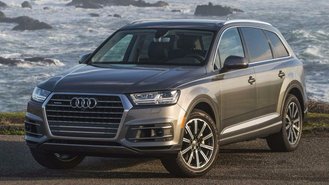 Audi is steadily refining its lineup to remain more competitive in the luxury-car market. This week, the automaker announced that it'll add a new, more fuel-efficient 2.0T engine to its recently redesigned Q7 crossover.
The 2017 Q7 will soon feature a base 2-liter turbocharged four-cylinder with 252 horsepower and 273 pound-feet of torque. The engine will pair with an eight-speed automatic transmission and will slot beneath the current 3.0T mill rated at 333 hp with 325 lb-ft of torque.
Similar to what the recently announced "ultra Premium" model does for the 2017 A4, this new powertrain offers a boost in fuel economy without a huge drop in performance. Despite putting out less power than the 3.0T engine, Audi says the 2.0T will still hit 60 mph in just 7.2 seconds and will be able to tow up to 4,400 pounds.
Fuel economy with the 2.0T is an estimated 22 mpg in overall driving. However, it should be noted that the current 3.0T is already rated at a fairly impressive 21 mpg overall based on 19 mpg city and 25 mpg highway.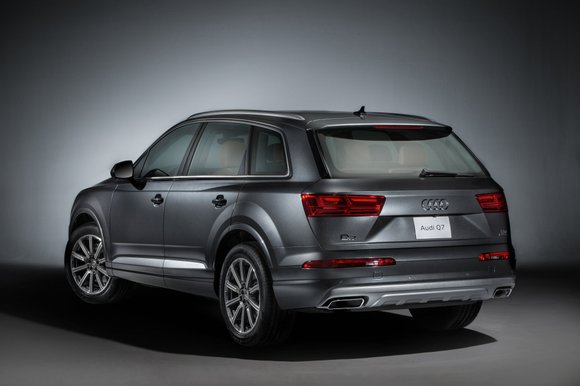 Along with the smaller engine comes a lighter impact on buyers' bank accounts, as this model will base at $49,950 and top out at $53,950 (destination fees included). This makes it $5,800 cheaper than the 2017 Q7 3.0T.
This lower price will likely be a welcome sight to buyers. Based on our analysis, dealer pricing for the Q7 has remained fairly high, mostly due to its tight inventory and lack of incentives compared to some of the brand's slower sellers like the A6 and A8.
The Q7's lower price also opens it up to new competition, including the lower-trimmed 2017 Volvo XC90 (starting from $46,745), the 2017 Acura MDX (from $44,890), and the 2017 Infiniti QX60 (from $44,095).
Audi plans to have the new 2017 Q7 2.0T in showrooms in early 2017.
If you were hoping or a great deal on the 2017 Audi Q7, you'll be sad to learn that there aren't many offers from which to choose. At this time, the only notable offer is 2.9 percent APR for 66 months, which is far from earth-shattering. More deals may come as inventory fills out and once the 2.0T model arrives.