The Toyota RAV4 continues to be a bestseller in the highly competitive small SUV segment. However, competition has forced the automaker to take the unusual step of lowering prices.
MSRPs will see price cuts worth up to $1,330. But there will be some trade-offs. The vehicle will lose some standard equipment, but will gain new "Extra Value Packages" with more features at lower prices.
So what's happening with prices? Will there be a change in equipment? And is there a catch?
Here's what you need to know.
Re-Price and Re-Package
Beginning May 7, Toyota has lowered base prices on nearly every 2017 RAV4. At the entry-level, pricing has fallen $500. The RAV4 LE will now start at $25,370 including a $960 destination charge.
Pricing for the XLE will fall $1,330, a 5% change. The SE gets the second-largest change in price of $1,195, a 4% decrease. Finally, the Limited will be subject to a $925 decrease.
At the top of the range, the Platinum remains unchanged at $35,710. The lower prices are consistent on front-wheel and all-wheel drive versions. Only the gas RAV4 is affected; the RAV4 Hybrid is not.
The new MSRPs will likely make the RAV4 more competitive when shopping for prices online, but order guides show there will be an unseen cost. A closer look reveals the automaker will be cutting standard equipment at the same time.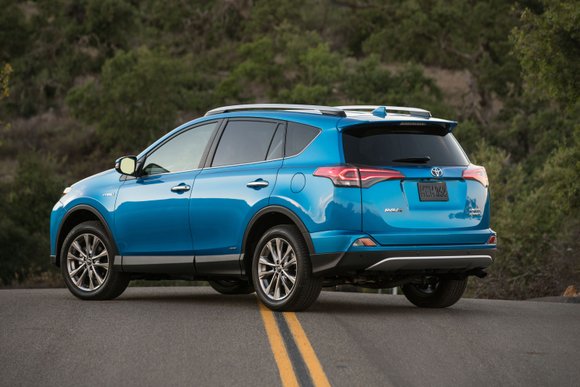 First off, the entry-level RAV4 LE will be losing its standard roof rails. Buyers can still get that feature, but they'll have to pay for it. Next up, the XLE will lose its roof rails too, as well as its upgraded Entune audio system. Its backup camera will also no longer feature dynamic guide lines that move with the vehicle.
Similarly, the SE will lose its power liftgate, Smart Key and blind spot monitor with rear cross-traffic alert. Finally, the Limited will lose its front and rear sonar. At the top, the Platinum will be the only version to see no change in equipment.
This may seem like bad news, but there's a flipside. XLE and SE models will now get "Extra Value Packages" that bundle popular equipment that shoppers would have had to pay considerably more for previously. For example, the XLE will soon feature an optional "Power Plus" package for $1,215 that adds a power liftgate, Smart Key, blind spot monitor with cross-traffic alert, roof rails and Entune Audio Plus. Confusing? We certainly think so.
However, it's worth noting that the XLE could previously only be configured with a blind spot monitor and cross-traffic alert as part of the $2,215 Convenience Package and resulting MSRP of $30,005. Based on our analysis, with the new MSRP and Power Plus Package, the XLE will now start at $27,675. If you're looking for a better value, we think the new packages may be worth a look.
Our Take
Toyota's mid-year changes come hot on the heels of the 2017.5 Nissan Rogue, which now will soon come standard with forward emergency braking, blind spot monitor and rear cross-traffic alert across its entire line.
For a moment, the 2017.5 Rogue managed to undercut the RAV4 LE's starting price by $510. But that was before yesterday's changes on the RAV4. Both vehicles are now virtually neck and neck at the entry-level.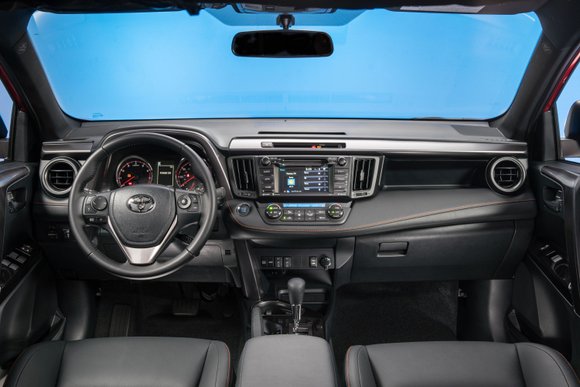 These changes mark an aggressive shift to offer value to consumers faced by record transaction prices and a crowded field of well-made vehicles differentiated by the amount of safety tech they come with.
But with a mix of inventory on dealer lots of "old" and "new" versions, how will shoppers know the difference? Buyers will need to be extra aware of their "must have" features and not necessarily assume that every vehicle on the lot comes exactly as advertised.
We recommend checking specs carefully and asking your local dealer exactly which versions they have available to identify the best overall value. As usual, doing your homework may save you an unnecessary headache down the road when it comes to the prospect of getting more for your money.