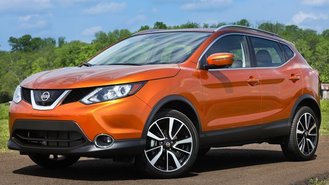 Having promised last year that it would make automatic emergency braking standard on its bestselling models, Nissan has largely lived up to its promise. That is, with one exception— the Rogue Sport.
Order guides show that's set to change with a mid-year update called the 2018.5 Rogue Sport. Soon, the vehicle will offer more value and get an important advantage over competitors.
So what will the changes involve? How will you be able to tell the vehicles apart? And is the Rogue Sport a good deal?
Here's what you need to know.
Mid-Year Changes
Order guides show 2018.5 Rogue Sports will come with more safety equipment compared to the vehicles that have been on sale since this past January.
The most notable change is that all versions will soon offer automatic emergency braking, blind spot warning and rear cross-traffic alert as standard equipment.
At the moment, adding a blind spot monitor and cross-traffic alert requires choosing a mid-tier SV trim with the Tech Package and an MSRP of $26,635 with destination.
Automatic emergency braking isn't available unless you step up to the range-topping SL model with Premium Package, which has an MSRP of $30,115.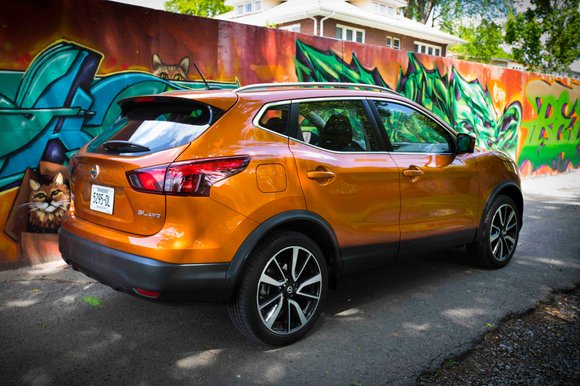 Contents for the SV Technology and SL Premium packages will change accordingly. However, the impact on prices is not yet apparent since pricing has not been released.
A Nissan spokesperson declined to confirm any changes, citing an inability to comment on future products. That said, similar changes last year in the 2017.5 Rogue resulted in price increases ranging between $400 and $600.
When it arrives, the vehicle will offer a notable advantage over competitors like the Honda HR-V, Ford EcoSport and Chevy Trax, which don't offer automatic emergency braking on any version at any price.
Multiple Choice Question
With two versions of the Rogue Sport set to be offered at dealers, shoppers could be in store for confusion. As we've seen in the past with similar changes, the only way to really tell the two vehicles apart will be to look at window stickers.
To complicate matters further, there's actually a third choice to consider because our analysis shows dealers still have a ton of leftover 2017 Rogue Sports left in stock, in many cases with very deep discounts.
Here in California, the 2017 Rogue Sport features a convoluted mix of up to 5 rebates. Most styles are eligible for $3,000 in savings, while the range-topping SL gets $3,250.
Alternatively, you can choose 0% financing for 60 months plus $1,500 cash on most styles. Interestingly, our analysis shows this could be one of the few cases in which it makes sense to take 0% APR.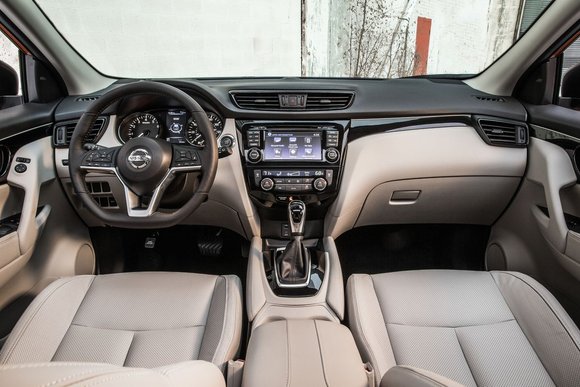 On a $24,000 vehicle, your total cost with the financing offer would be $22,500. In contrast, taking the $3,000 rebate and financing at 3% over the same period would equate to a cost of $22,640.
One local dealer is adverting Rogue Sport SVs with MSRPs over $24,000 for around $17,000 including $3,000 in rebates. That's at least $7,000 in savings off sticker. The coming months will likely be a great time to buy the "old" version.
If you're planning to be in the market to buy, we recommend checking specs carefully on any vehicles you're considering. If you aren't careful, you could end up getting fewer features than you expect.
Pictured: 2017 Rogue Sport