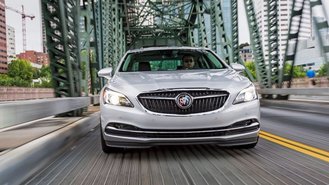 Prospective Buick LaCrosse shoppers looking for a hybrid version will get their wish for 2018 – sort of.
Buick says the 2018 LaCrosse will get a new standard "mild hybrid" engine called eAssist, incorporating a 2.5-liter four-cylinder engine and small electric motor to improve efficiency. According to Motor Authority, the eAssist cannot power the car solely on electricity as in the Toyota Avalon Hybrid, for example, but it's there to complement the four-cylinder's power when needed and recover energy during braking.
The 2018 Buick LaCrosse is not the first electrified Buick. The company sold a system called eAssist on the previous LaCrosse from 2012 to 2016, using a smaller 2.4-liter gasoline engine and producing 182 horsepower. This new system provides 194 horsepower, which is far down from the 310-horsepower V6 that was formerly the standard LaCrosse engine.
Buick says eAssist versions of the 2018 LaCrosse should be 19 percent more efficient than the front-wheel drive V6 models, so expect similar ratings to the old LaCrosse eAssist which earned 25 miles per gallon city and 36 highway, according to EPA estimates. The LaCrosse fuel economy was already on the higher end among V6 full-size sedans, at 21 mpg city and 31 highway with front-wheel drive, so the eAssist is providing a healthy bump on both fronts. It's still not quite enough to match the Toyota Avalon Hybrid's 40 mpg city and 39 highway rating.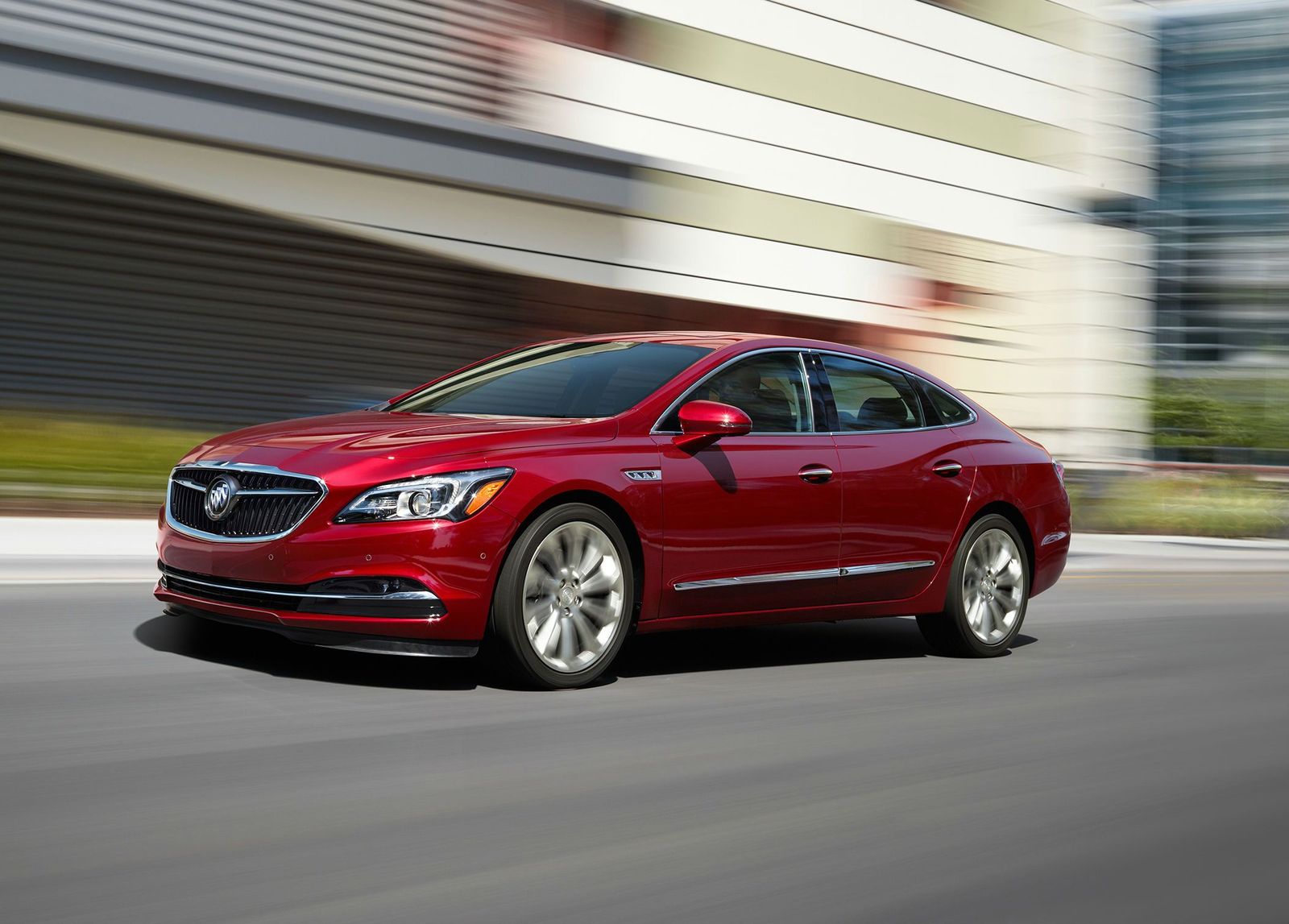 But the LaCrosse eAssist will be noticeably less expensive than the Avalon Hybrid, starting at $30,490, or over $6,000 less than an Avalon Hybrid, when it goes on sale in the fall. That could appeal to consumers looking to save fuel without the drivability sacrifices that come with a full hybrid setup – the last eAssist LaCrosse was notable for its lack of hybrid histrionics. The LaCrosse's 3.6-liter V6 will now be a $1,500 option on most models, although a newly standard 9-speed automatic should soften the blow (both at purchasing and at the pump).