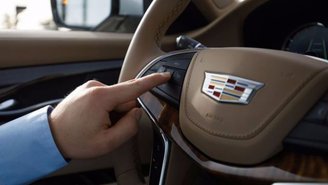 General Motors is the next company to introduce an advanced self-driving feature as more cars, with its long-awaited Super Cruise technology.
The Cadillac division announced this week it would introduce the semi-autonomous system on the 2018 Cadillac CT6 luxury sedan this fall. GM says Super Cruise will improve driver comfort on long highway drives, but keep everyone on the road safe by also monitoring driver attention.
In addition to radars that most other automakers already use for systems such as adaptive cruise control and lane-keeping assistance, Super Cruise also employs information about roads gained from LIDAR surveys that are then put into the car's GPS navigation system. That means the CT6 will already have information about the road you're driving on before using the built-in radars, hopefully eliminating the in-lane back and forth motions associated with some current self-driving systems.
A camera mounted inside the car tracks the driver's facial motions and eye movements, too, which Cadillac says determines how much the Super Cruise system reminds the driver to pay attention to the road or how soon it will intervene to reduce speed or bring the car to a stop as traffic slows. Because even though the system can drive the car, you as the driver are still supposed to be paying attention.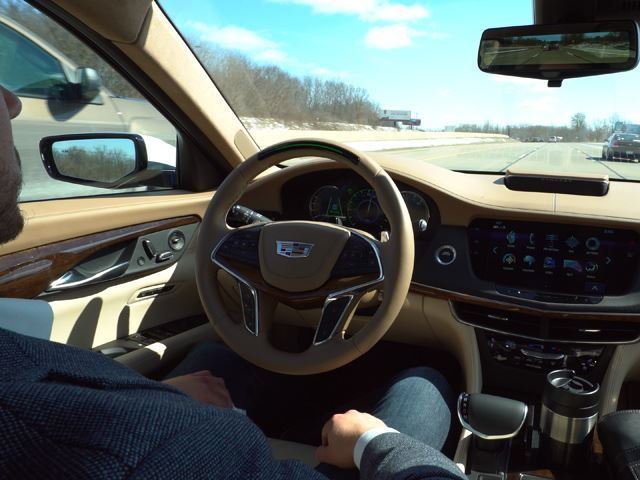 And if you don't start paying attention or if you've dozed off, Cadillac says Super Cruise can completely stop the car – which sounds like a good idea if you shouldn't be driving, but one wonders where the car will stop you.
Super Cruise will be a $2,500 option on CT6 models already equipped with the Driver Confidence package that itself includes adaptive cruise control, blind-spot monitoring, and lane-keep assist. But it seems worth it if you value systems that can take over part of the driving responsibilities on long, monotonous trips.