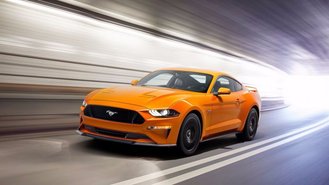 Pony cars aren't exactly known for being fuel-efficient vehicles. But the new wave of technology that's seeping into the automotive industry is allowing automakers to make engines that are both more powerful and more fuel-efficient than ever before. The 2018 Ford Mustang GT is the latest example of how modern cars can straddle the line between being fuel efficient and powerful.
A member of Mustang6G, put up a picture of a monroney from a 2018 Mustang GT and the fuel economy figures look promising. But as always, it's important to take the figures with a grain of salt for a few important reasons. The GT, which is equipped with a 5.0-liter V8 engine that's matched to a new 10-speed automatic transmission (or a standard six-speed manual), is rated to return 16 miles per gallon in the city and 25 mpg on the highway. That boils down to a combined rating of 19 mpg. Not bad for a machine that puts down 460 horsepower and 420 pound-feet of torque.
In comparison to the powertrain in the 2017 Mustang GT, the 2018 is more potent and more fuel efficient, as well. The old 5.0-liter V8 was good for 435 hp and 400 lb-ft of torque and was paired to a six-speed automatic gearbox. The combination returned 15 mpg in the city and 24 mpg on the highway, resulting in a combined rating of 18 mpg.
While an increase of one mpg across the board may not seem like a drastic jump over the previous year's figures, it's impressive when thinking about the difference in power. The facelifted Mustang GT has 25 more hp and 20 more lb-ft of torque than the previous iteration of the pony car and Ford claims it's faster to 60 miles per hour too, getting to 60 mph in under four seconds, roughly half a second quicker than the previous generation's time. The new 10-speed transmission not only played a large role in improving the Mustang GT's performance, but also its fuel-economy figures.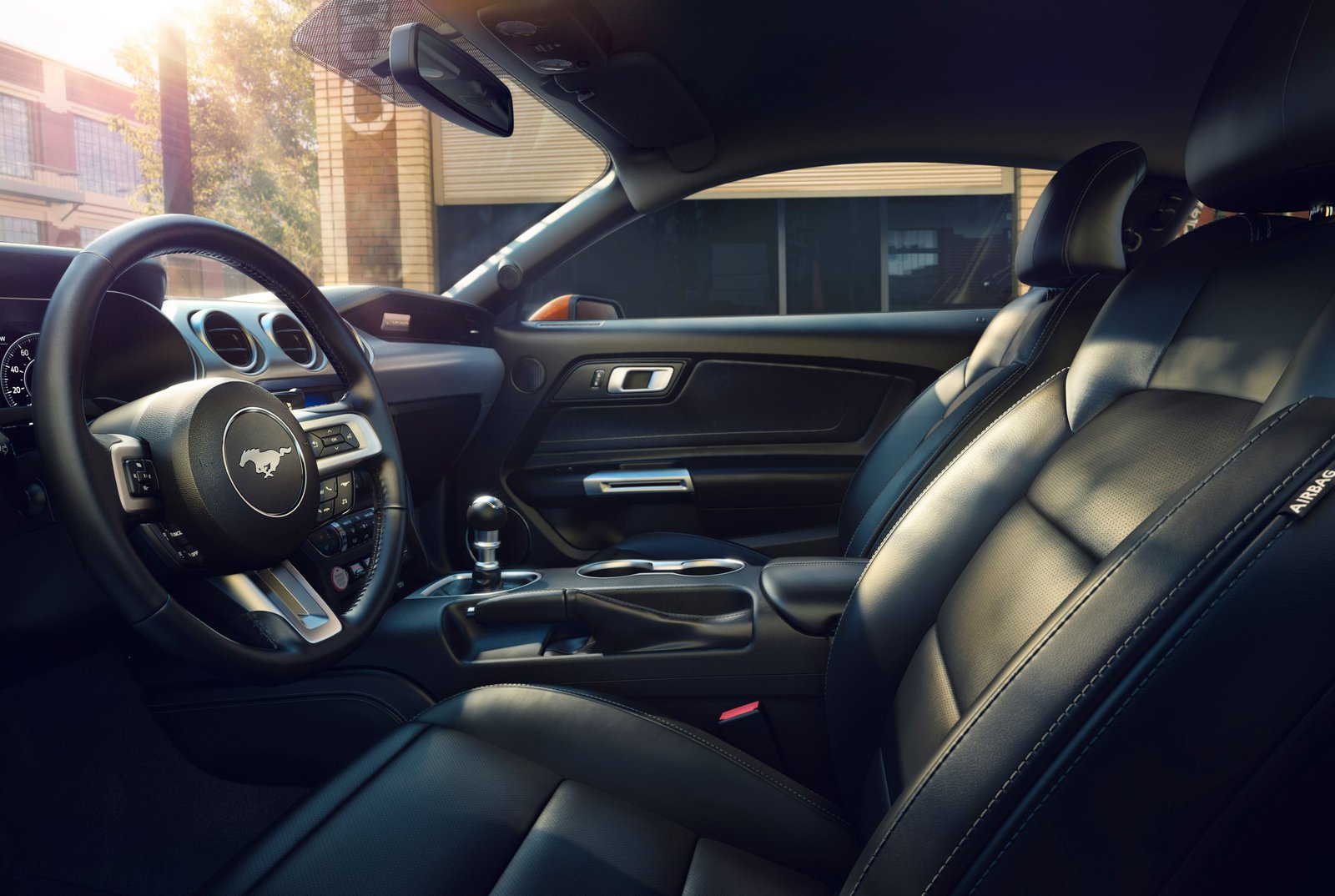 Now, as we said, grains of salt are needed. For a start, there's no entry for the 2018 Mustang on the EPA's fuel economy website, and until that happens (or Ford makes an official announcement), these numbers are not solid. We also advise caution on the source here – a mere two days after Mustang6G posted this window sticker, it was revealed that a monroney (the official name for a window sticker) it posted showing details of a Bullit Mustang special edition was a hoax. Still, if the information here proves accurate, then the new 2018 Mustang GT could be set to make noteworthy improvements in two key areas.