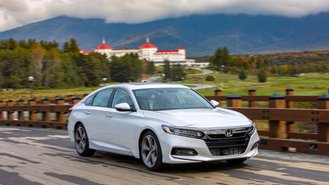 The all-new 2018 Honda Accord went on sale on October 18. The new sedan is a large departure for Honda. America's best-selling car, as Honda proudly claims, gets two new engines, which are some of the most noteworthy changes for the 10th generation of the sedan. The Accord is currently available with a 1.5-liter turbocharged four-cylinder engine, with a 2.0-liter turbocharged four cylinder coming later next month. A hybrid variant arrives sometime in 2018.
Both engines are worthy replacements of the old units found in the previous Accord. The base engine, the 1.5-liter turbo that makes 192 horsepower and 192 pound-feet of torque, is more powerful and fuel efficient than the old naturally-aspirated 2.4-liter four cylinder. The 2.4-liter motor was good for 185 hp and 181 lb-ft of torque and, thanks to a continuously variable transmission, could get up to 27 miles per gallon in the city and 36 mpg on the highway. While those are impressive figures, the new 1.5-liter turbocharged engine gets an EPA-estimated 30 mpg in the city and 38 on the highway.
It's a similar case with the larger 2.0-liter turbocharged engine. The range-topping engine for last year's Accord was a 3.5-liter V6 that produced 278 hp and 252 lb-ft of torque and got 21 mpg city and 33 mpg highway. For 2018, Honda went with a 2.0-liter motor – that shares a lot of the same components as the unit found in the maniacal Civic Type R – as the range-topping engine. The new turbocharged motor can crank out 252 hp and 273 lb-ft of torque. While the EPA hasn't put out its fuel economy figures for the 2.0-liter unit and the 10-speed automatic combination, Honda expects the engine to get 23 mpg in the city and 34 mpg on the highway.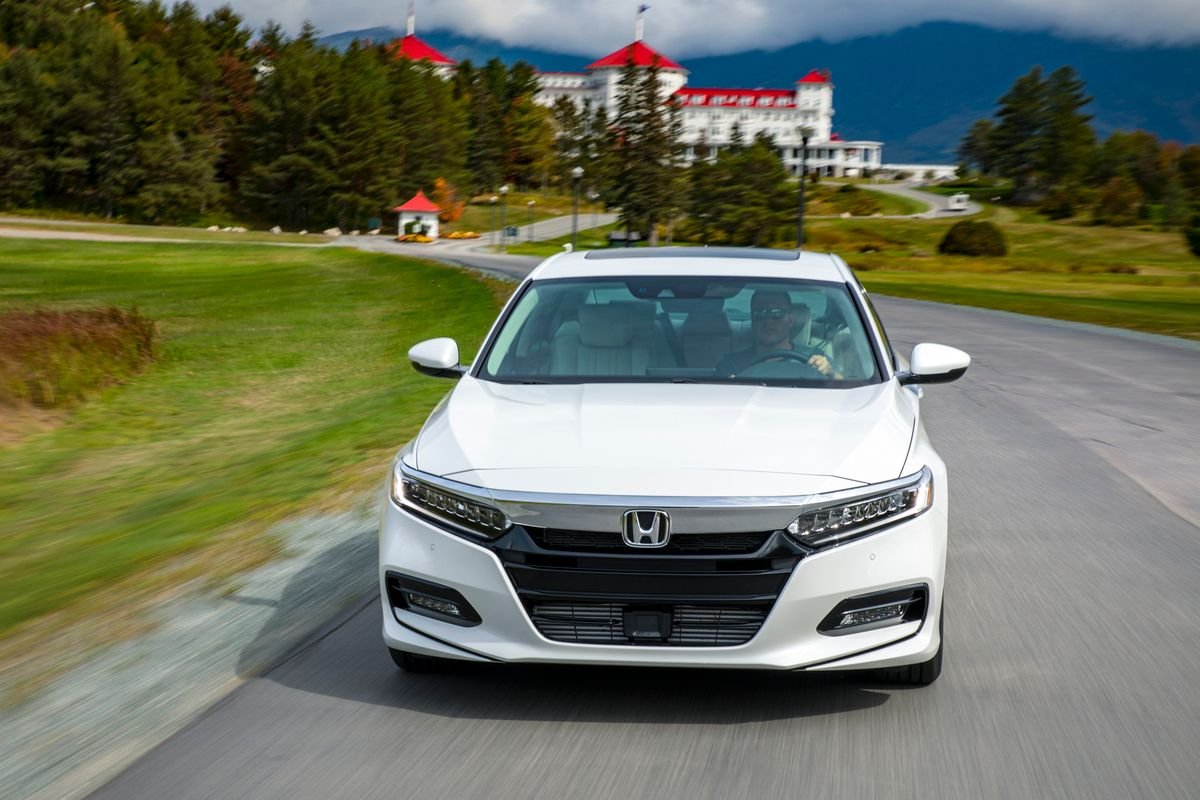 Performance specs, like how quickly the Accord can get from zero to 60 miles per hour, may not be that important for a family sedan, but fuel economy surely is. From that point of view, the 1.5-liter turbo is the obvious choice. In addition to getting seven mpg better in the city and four mpg better on the highway, it's also the cheaper option. Getting an Accord LX with the 1.5-liter engine costs $24,445 (including the $875 destination fee), while getting the Accord Sport with the 2.0-liter turbo, which is the cheapest way to get the larger engine, runs $31,185.
While the 2.0-liter turbo is impressive, the 1.5-liter unit will be the best choice for the majority of consumers, which is probably why Honda kicked off the new Accord with the engine from the get-go.