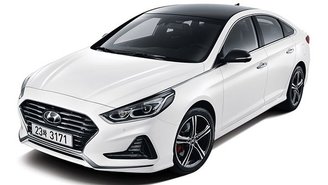 This is the 2018 Hyundai Sonata – in Korean form, at least. But it's a close preview of what US buyers should expect to see next month.
The Sonata gets some noticeable revisions for 2018, three years after the current iteration of Hyundai's midsize sedan appeared. As seen on Motor Authority, there is a new grille on both the standard models and the Sport variant, one with traditional horizontal slats and the Sport getting a mesh-like treatment.
Inside, a new seven-inch touchscreen is set to be standard, with an eight-inch version an option. Some switches are updated to match more recent Hyundai models. Apple CarPlay and Android Auto will be on offer, as they've been phased in over the Sonata's life, but a wireless charge pad for smartphones is new.
The Sonata Sport with the 2.0-liter turbo four gets a new eight-speed automatic, while other models keep a six-speed automatic. The Sonata Eco with its 1.6-liter turbo four is expected to continue with a seven-speed dual-clutch transmission.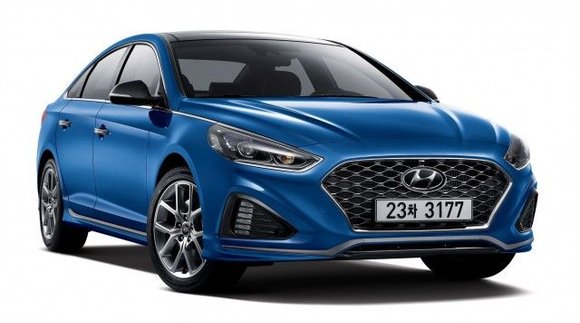 Performance details and US-specific changes will be announced in April at the New York Auto Show, with the 2018 Sonata landing at dealerships shortly thereafter.