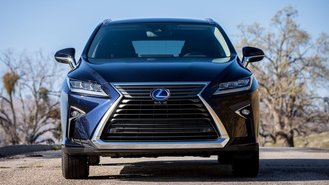 If you've been in the market to buy a Lexus RX Hybrid, you may want to wait. That's because manufacturer documents reveal that 2018 base prices will start $7,340 lower than they did the previous year.
On the surface, the changes seem in line with what we uncovered with the Lexus NX Hybrid and Toyota RAV4 Hybrid in recent months. The downside is there will be some sizable trade-offs when it comes to standard equipment.
Here's what you need to know.
A Price Cut With A Cost
The 2018 Lexus RX 450h has officially been priced from $46,690, including a $995 destination charge. That's a $7,340 decrease compared to last year's MSRP of $54,030.
As a result, buying a base model will cost just $1,025 more than a regular RX 350 with all-wheel drive. A Lexus spokesperson confirmed the change today for CarsDirect.
Having said that, our analysis shows many features that shoppers typically associate with luxury vehicles will now come at an additional cost because of changes in standard equipment.
First, leather and heated/ventilated seats are no longer standard. Both now require you to first add $640 for the heated & ventilated seats, then $1,110 for the Premium Package.
Incidentally, the Premium Package requires you to choose a moonroof, which is also no longer standard. A power tilt & slide moonroof adds $1,350 and also gets you roof rails, another feature that used to come at no extra charge.
There's also the fact that a navigation system is no longer included in the base model. To add it, you'll have to add a $2,120 option. Altogether, that's an increase of $5,220. But that's not all.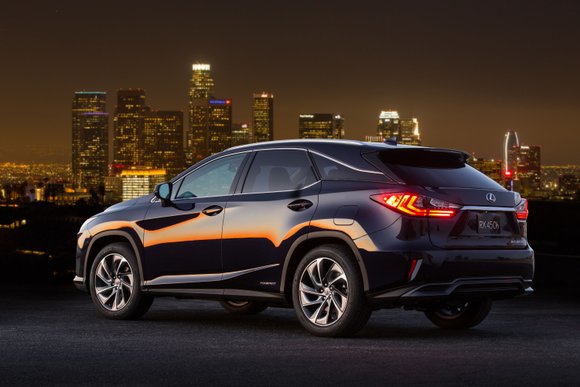 A blind spot monitor with rear cross-traffic alert, arguably one of the more useful features in a modern SUV, is no longer included. The feature now adds $1,065 when bundled with the options above.
The final tally comes out to $52,975, or $1,055 less than last year's sticker price. That's considerably less than the $7,340 price cut that the vehicle seems to offer on first glance.
Our Take
If you weren't looking to buy a loaded RX Hybrid in the first place, this could be good news. Repackaging equipment to suit customer tastes is nothing new, as is having to add a ton of extras when buying a luxury vehicle.
Buyers looking to make an apples-to-apples comparison will have to do their homework. Unlike regular vehicles, sticker prices on luxury models tend not to mean a whole lot when pricey options can result in enormous swings in price.
The 2018 RX is currently available for pre-order. Next spring, a new variant called the RX 450hL will arrive offering three rows of seating. Prices for the RX 450hL have not yet been announced.