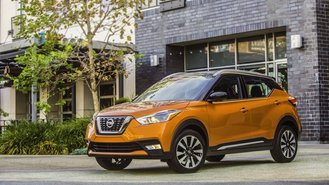 The Nissan Juke earned a reputation for being a spunky, quirky compact crossover that cruised to the beat of its own drum. It was like a hard-partying frat bro whose weekend started Thursday night and ended sometime just after his first class on Monday morning. However, fun is over now as Nissan replaces the Juke with the 2018 Kicks – the Juke's older accountant brother.
The styling of the 2018 Kicks looks like a Juke and a Rouge Sport had a baby. There's still some fun hiding in the sheetmetal (not to mention plenty of color options, thanks to the available contrasting roof), but it's certainly more buttoned down than the Juke's bulbous front end, the coupe-like greenhouse, and aggressive stance. The front-end design resembles the Rogue Sport, which sits just above the Kicks, and other Nissan products.
While the Juke came with 188-hp turbocharged 1.6-liter four-cylinder making 177 pound-feet of torque, the Kicks gets a naturally aspirated 1.6-liter producing 125 hp and 115 lb-ft of torque. And let's not forget the Juke was available with a manual transmission, and all-wheel drive, neither of which is available on Kicks. The Juke even had a Nismo performance model.
The 2018 Kicks starts below $19,000, which is well below the Rogue Sport's starting price of $22,000. For its low price, the Kicks will come with Apple CarPlay and Android Auto connectivity, automatic emergency braking, Nissan's RearView Monitor, and seven airbags.
Compared to the Rogue Sport, the Kicks is the smaller sibling. The Rogue Sport has a modestly more powerful engine – a 2.0-liter four-cylinder making 141 hp and 147 lb-ft of torque while paired with a CVT. On the Rogue Sport, all-wheel drive is optional.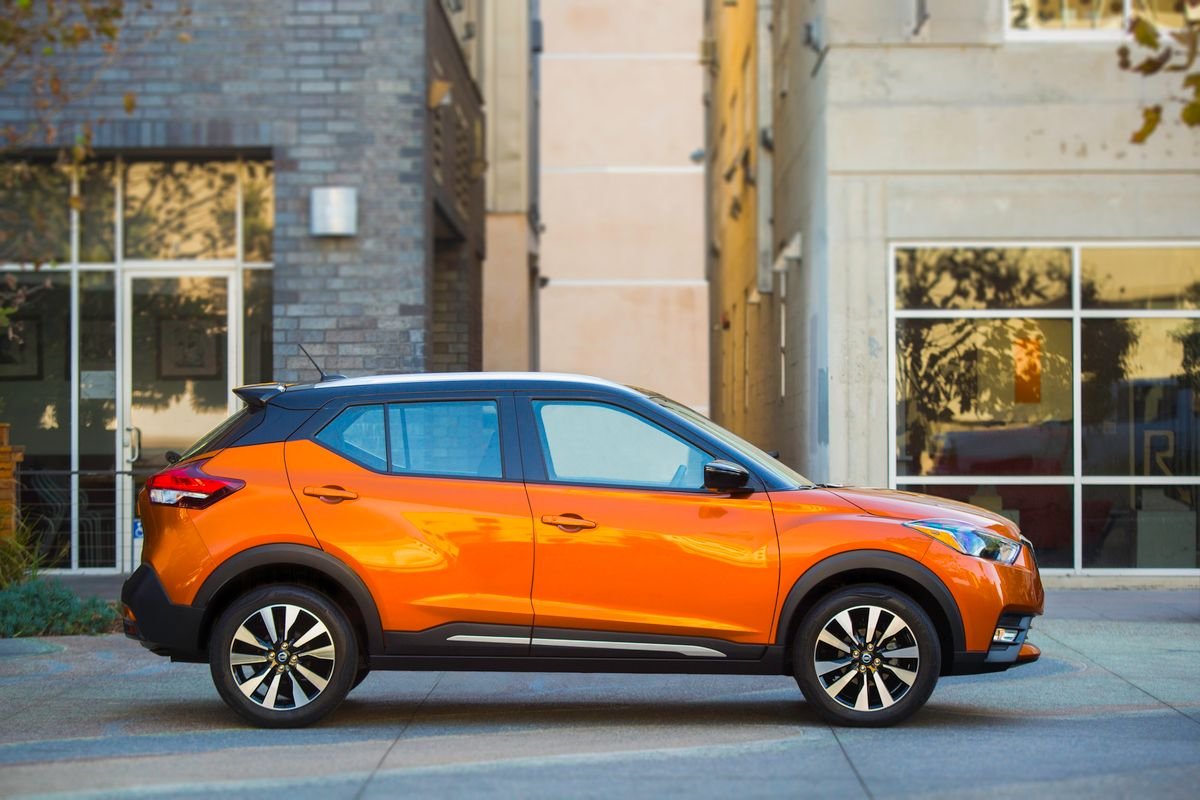 Competitors such as the Honda HR-V and Toyota C-HR are both more expensive while offering bigger, more powerful engines. The HR-V starts at $20,545 while packing a 141-hp, 1.8-liter four-cylinder. The Toyota C-HR starts at $23,495 with a 2.0-liter engine making 144 hp and 139 lb-ft of torque. While the HR-V does offer all-wheel drive, the C-HR does not. The Kicks feels like an even more affordable option for those looking for a vehicle in this segment.
Hopefully, the 2018 Kicks has a mid-life crisis in the near future where it'll return to the hard-partying days of the Juke and come with a Nismo model, a manual transmission, and some sportier styling. In the meantime, the Kicks is a very conventional compact crossover that looks to appeal to the masses, which are gobbling up these products.