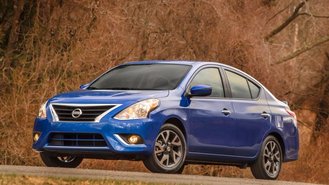 Nissan has announced the pricing of the 2018 Versa sedan. It is available in three variants, all equipped with the same 109 horsepower 1.6-liter four-cylinder engine.
Notably, the entry-level Versa S continues to retail at $11,990 for the third year in a row. Although the $885 destination charges increase the price to $12,875 (that figure is included in all of our pricing, generally), it remains the most affordable new vehicle in the United States. But you won't be getting a lot.
The Versa S comes standard with a five-speed manual gearbox, however, despite minor upgrades, it doesn't get rudimentary options such as power-windows, alloy wheels, fog-lights, split-folding rear seats, or a remote trunk release. Additionally, the $1,500 four-speed automatic gearbox is no longer available — Nissan discontinued it shortly after the launch of the 2017 model, last year.
If you can't drive a manual, then, you'll have to opt for $15,015 Versa S Plus variant or the range-topping $16,605 SV variant (destination charges included). Both are fitted with a continuously variable transmission, which apart from convenience, also offers better mileage. The manual-equipped Versa returns 27 miles per gallon in city, 36 highway and 30 mpg combined. But the automatic Versa returns 31 miles per gallon in city, 39 highway and 34 mpg combined. For reference, the Versa's most fuel-efficient rival, the Ford Fiesta, gives 27 miles per gallon in city, 37 highway and 31 mpg combined.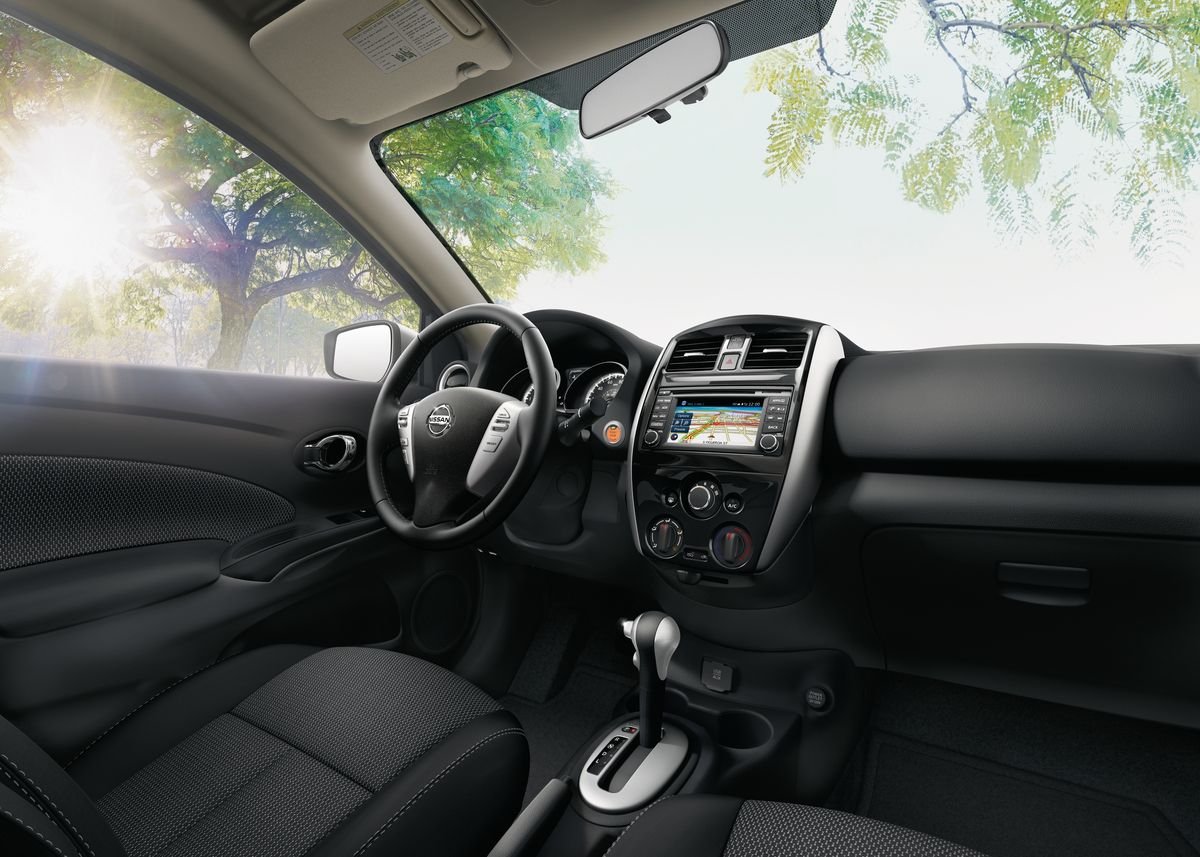 Nissan launched a Special Edition Package for the SV trim last year that includes 15-inch alloy wheels, fog lights, leather-wrapped steering wheel and an updated infotainment system. Owing to popular demand, the pack has been retained for 2018, carrying a nominal premium of $500 – it's worth it.
Despite its lucrative pricing, Nissan is struggling to find buyers for the Versa, with sales down 21.9 percent over the first six months of 2017 (that includes the five-door Versa Note variant). Once again, blame the rise of the crossover and affordable fuel prices.