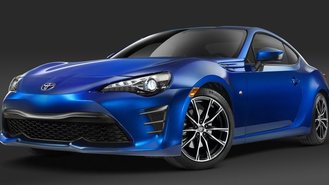 Over in Europe, the car we know as the Toyota 86 is called the GT86. But for 2018, our North American version of the lightweight, rear-drive sports car will add a "GT" designation of its own, but in the form of a new trim level. Europe can have its GT86, but we'll enjoy the 2018 Toyota 86 GT.
And enjoy it we shall, because the new GT trim addresses a number of equipment shortcomings on Toyota's version of the car it jointly developed with Subaru (which markets a variant called the BRZ).
This new trim level will likely be more comfortable for everyday driving, as it adds heated seats with new leather upholstery on the seats, steering wheel (which adds silver contrast stitching), and parking brake handle. There are also audio controls on the wheel.
And while the cabin is understandably snug, dual-zone climate control will at least give both driver and passenger their own bubble of heat or air conditioning. Push-button start with proximity entry and an anti-theft device round out the interior changes.
Changes to the exterior are more modest. The 86 GT adds LED fog lights and what the order guide calls an "underbody aerodynamic panel" (we take that to mean some sort of front splitter on the car's chin).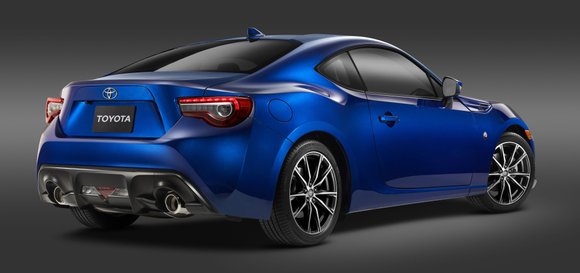 That's the sole performance tweak, although a new 4.2-inch display in the cabin will provide drivers with a g-force meter, a tachometer, torque output (which is ironic considering the 86 is fun to drive because of its lack of power and torque), and temperature readouts.
Cosmetic tweaks are simple – there's a version of the 86 GT with body-color accents as well as an identically priced GT Black, which (unsurprisingly) adds Raven Black accents to the mirror caps and rear wing supports.
While it's fair to argue that this is simply Toyota rehashing last year's 860 Special Edition, the reality is that it adds comfort features that are already available on its sibling, the Subaru BRZ. That car offers much of the 86 GT's content (heated leather seats, push-button start, and dual-zone climate control) as part of the range-topping Limited trim.
And the Subaru does it for less, ringing up at $28,465 (including $820 in destination charges). Prices for the 86 GT, meanwhile, start at $29,280 (including an $895 destination charge) for the six-speed manual model. A six-speed automatic continues to demand $720, almost $400 less than the Subaru's $1,100 automatic.
Even with the higher-priced optional transmission, the BRZ is more affordable for customers that want a bit more comfort in their affordable sports car. Consider the equipment levels wisely if you're choosing between these twins.