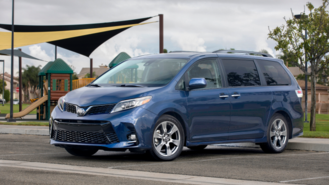 While automakers are eager to add Apple CarPlay and Android Auto capability to their vehicles' infotainment systems, Toyota has been a reluctant curmudgeon. The Japanese automaker has avoided adding either in-car system over concerns about sharing customer vehicle data with either Android or Apple. But in 2019, Toyota caved — sort of. For 2019, Toyota finally launched CarPlay in the Avalon, bringing the technology to most of its 2020 vehicles. Now, Toyota is offering to retrofit Apple CarPlay and Amazon Alexa on the 2018 Toyota Camry and Sienna.
"We are always striving to bring highly desirable services to our vehicles. This new program enables CarPlay and Amazon Alexa on some of our most popular vehicles already on the road," said Steve Basra, vice president of Connected Technologies for Toyota Motor North America. "It's a great opportunity to surprise and delight our existing customers."
Toyota isn't the first automaker to retrofit new technology into older models. Late last year, Mazda announced a similar move, saying it could add Apple CarPlay and Android Auto integration into 2014 or newer Mazda models already equipped with the Mazda Connect infotainment system. However, while Mazda announced it could add Android Auto, Toyota will not.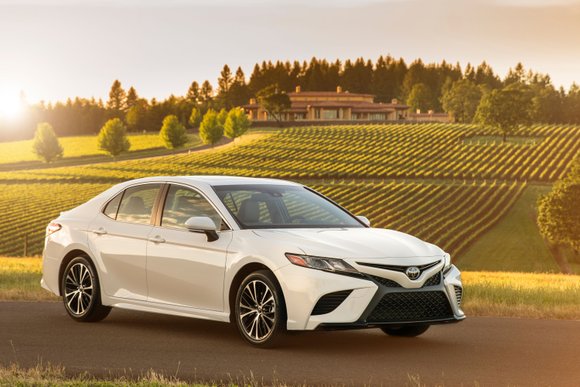 Toyota has had a ton of animosity toward Android and possible security vulnerabilities and the data Android collects. Porsche has had similar concerns and doesn't offer Android in its vehicles either. However, there have been rumors of Toyota considering adding Android Auto within the last year.
While the addition of Apple CarPlay and Amazon Alexa are welcomed, the limited rollout is a bit disappointing. Owners of Toyota vehicles that are not the 2018 Toyota Camry and Sienna are out of luck, at least for now. Toyota doesn't say if it'll retrofit other 2018 Toyota models. Camry and Sienna owners will receive a notification from Toyota encouraging them to contact their local dealership for more information or to schedule an appointment.
The other thing we don't know is how much it'll cost customers to add Apple CarPlay or Amazon Alexa. When Mazda announced it'd retrofit the technology, it announced a $199 price plus labor for the estimated two-hour job. It's unlikely Toyota would charge anything wildly different in price.