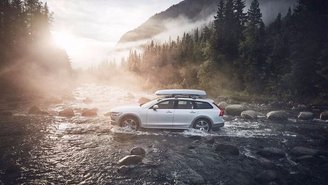 While the Volvo badge is plastered on everything from cars to heavy-duty construction equipment, the automaker hasn't started developing boats just yet. Volvo, though, has sponsored an eight-month long sailing competition called the Volvo Ocean Race since 2001. The 2017/2018 Vovlo Ocean Race commenced earlier this month, and the automaker is celebrating by releasing a new eco-friendly special edition model: the Volvo V90 Cross Country Ocean Race edition.
Based off of the 2018 Volvo V90 Cross Country, the V90 Cross Country Ocean Race edition will help garner attention for the sailing competition and raise money for the Ocean Race's Science Program. For each of the first 3,000 units of the special edition built, Volvo will donate $116 to the program, resulting in a total donation of $348,000.
While the special edition sounds like it's coming out of left field for Volvo, all the boats competing in the race have the automaker's Penta D2-75 marine diesel engine to help generate electricity for lights and heating, computers, and communications equipment. Various sensors on the boats will capture data on the world's oceans. By measuring things like dissolved C02, levels of salinity, temperature, wind speed, currents, and barometric pressure, scientists hope to create more accurate climate models and weather forecasts. The boats will also collect data on plastic pollution and its impact on ocean life.
The special edition model is more of an appearance package. On the outside, the V90 Cross Country features a Crystal White paint job, bespoke 20-inch wheels, bright orange detailing on the front and rear skid plates, and lower cladding that's finished in matte grey.
The same color scheme continues on the inside of the wagon with orange seat belts, orange piping on the seats and floor mats, and seats with grey accents. There are also a few adventure-oriented additions on the inside, including a flashlight, extra interior lights, dirt- and water-resistant materials, and extra power outlets. When it comes to pollution in the ocean, the Ocean Race edition will attempt to solve part of the problem with Econyl carpet inlays, a fabric made of 100 percent recycled nylon. According to the automaker, the material includes abandoned fishing nets reclaimed from the seabed.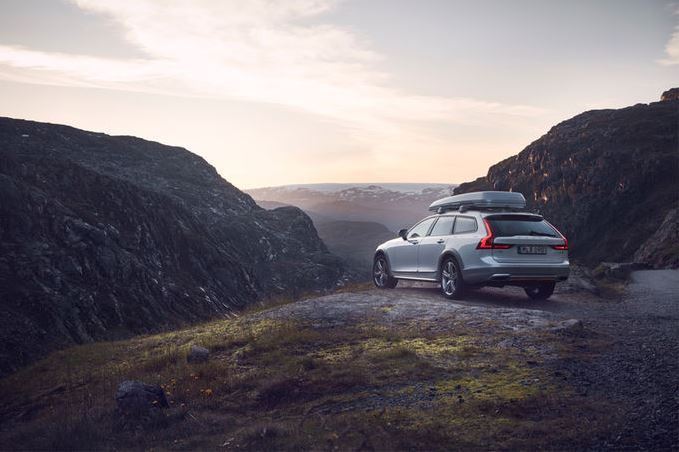 The V90 Cross Country Ocean Race will go on sale next spring with a MSRP of $60,500, which is $4,400 more than the T6 AWD trim. The special edition model will be available in 30 markets and comes with the turbocharged and supercharged 2.0-liter four-cylinder engine that cranks out 316 horsepower and 295 pound-feet of torque as standard.