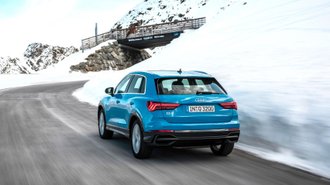 In Audi's hierarchy of crossovers and SUVs, there's a clear difference between the smallest crossover – the Audi Q3 – and its compact crossover – the Q5. The difference is more than just pricing, though the Q3 is roughly $8,000 cheaper than the Q5, as Audi's compact SUV is noticeably larger and more powerful. Despite these key differences, the 2019 Q5 is more efficient than the new Q3.

For the model year, Audi redesigned the Q3 to have a new look, more technology features, and a new turbocharged 2.0-liter inline-four. The new engine is paired exclusively with an eight-speed automatic transmission and shuffles power through Audi's all-wheel-drive system as standard. The EPA has released its fuel economy numbers for the new Q3 and the figures are lower than the Q5's. The new Q3 is rated at 19 mpg in the city, 27 mpg on the highway, and 22 mpg combined.

For reference, the Q5 comes with a 2.0-liter turbocharged four-cylinder that generates 252 hp and 273 lb-ft of torque. A seven-speed dual-clutch automatic is standard, as is all-wheel drive. With that configuration, the Q5 is rated to get up to 22 mpg city/27 mpg hwy/24 mpg combined. Clearly, the Q5's rating in the city gives it an advantage over the Q3.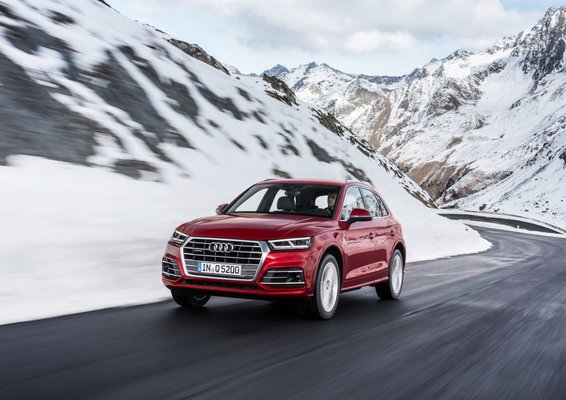 With fuel economy figures that fall behind the larger and more powerful Q5, would you be surprised to hear that the Q3 lags behind the competition? Neither are we. The Lexus UX 200 is the most fuel-efficient of the bunch, with a combined rating of up to 33 mpg. But more fuel-efficient options over the new Q3 include the Volvo XC40 (up to 27 mpg combined), BMW X1 sDrive28i (up to 26 mpg combined), Mercedes-Benz GLA250 (up to 27 mpg combined), and the Cadillac XT4 (up to 26 mpg combined).

We've reached out to Audi for a response, but haven't heard back yet.