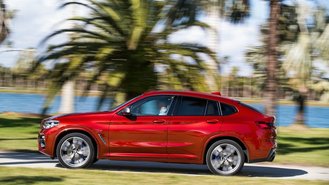 Oddly-sized and peculiarly-styled crossovers are some of the best-selling vehicles around the world at the moment. In an attempt to keep things from going stale, BMW recently launched the refreshed 2019 BMW X4, following on the heels of the updated X3 launch for 2018.

A quick look at the new X4 reveals that things haven't changed too much on the outside. The chunky styling from last year has been smoothed over for a look that's not as offensive. There's a larger grille at the front, slimmer headlights, and smaller air intakes. The round headlights have been ditched for horizontal units.

Along the side, the only noticeable difference is the addition of vents on the back of the front fenders. Sleek taillights have been added to the back, while the rear end still has the almost-horizontal blueprint. Despite having a similar look to the old X4, the SUV's footprint has changed slightly.

The new model is three inches longer, the wheelbase has been lengthened by 2.1 inches, and the SUV is 1.4 inches wider. The X4 is also 0.1 inches shorter in height. The changes mean the vehicle is more aerodynamically efficient, as aerodynamic drag is down 10 percent and roomier on the inside with an additional inch of legroom for passengers in the rear.

On the inside, the new X4 gets sport seats as standard, while opting to upgrade to the X4 M40i gets M-specific seats. The rest of the interior is similar to what we saw on the new X3. There's a 10.25-inch infotainment screen that features the
brand's latest iteration of iDrive, which comes with improved voice recognition. Gesture control has also been added to the X4's list of features. Lastly, the SUV's head-up display is now 75 percent larger than the one found on the outgoing model.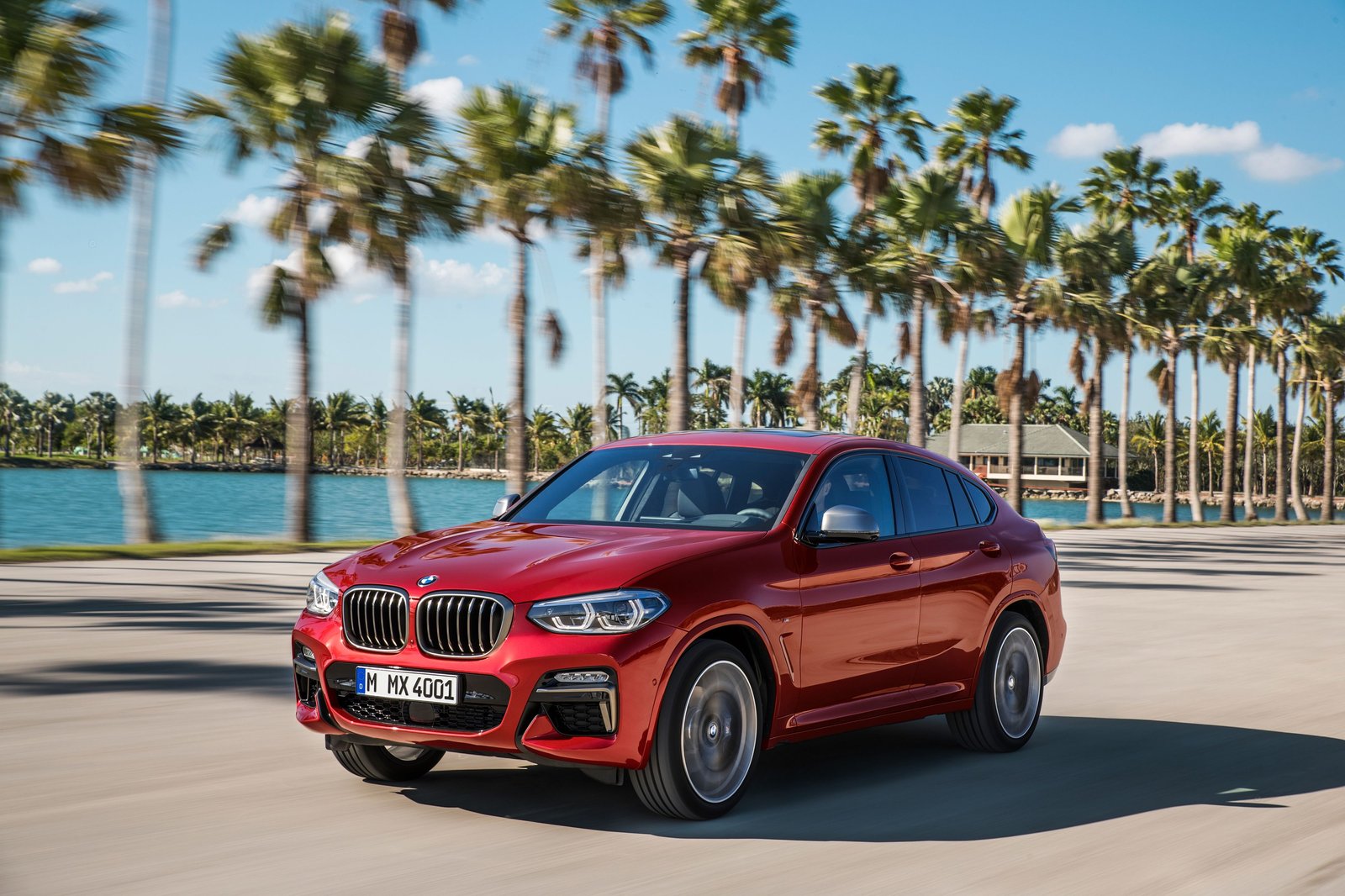 For consumers in the US, the X4 will be available with two powertrains. The X4 xDrive30i is powered by a 2.0-liter turbocharged four-cylinder engine that generates 248 horsepower and 258 pound-feet of torque. The engine is paired to an eight-speed automatic gearbox. All-wheel drive is standard and helps the model get to 60 mph in six seconds.

The X4 M40i is a little more potent with a turbocharged 3.0-liter inline-six engine. The six-cylinder generates 355 hp and 365 lb-ft of torque and is matched to an eight-speed automatic transmission. The M40i also features a host of M Performance components like M Sport brakes, a sport exhaust system, a rear-biased torque split, and an adaptive suspension.

The new X4 will arrive in showrooms in July with the base model carrying a $51,455 price tag. The X4 M40i will be priced at $61,445.