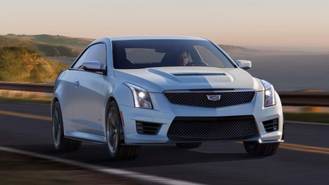 Order guides show Cadillac is increasing prices for the final year of the ATS-V Coupe. Like the 2019 ATS, the brand has discontinued production of the 4-door model while it develops two new cars likely to be called the CT4 & CT5.
For 2019, the ATS-V Coupe has been priced from $68,790, which includes a destination & handling charge of $995. That means it'll be $4,000 more expensive than last year's MSRP of $64,790.
At the same time, the car will be getting a bit more equipment. According to Cadillac spokesperson JL Lavina, the car will now come standard with the Carbon Fiber Package, previously a $5,000 option.
The package adds sportier-looking elements like carbon fiber hood vent trim, a front splitter and rear diffuser, as well as a more aerodynamic rear spoiler and composite rocker extensions.
Under the hood, the ATS-V will come with the same 3.6-liter twin turbo V6 as before. It's rated at 464 hp and 445 lb-ft of torque, and comes standard with a 6-speed manual. An 8-speed automatic is available for an extra $2,000.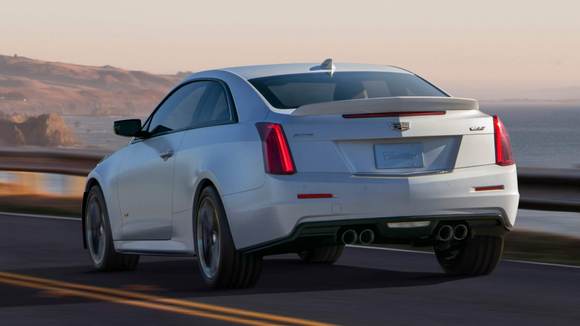 At $68,790, the ATS-V will be just over $19,000 less pricey than its big brother, the 2019 CTS-V ($87,990 and only offered as a sedan). It'll also be a bit more closely aligned with its main competitors.
The car will come in $295 higher than the 2018 Mercedes-Benz C63 AMG Coupe ($68,495), but $1,355 less than a 2019 BMW M4 ($70,145). For reference, it'll also be $475 more expensive than a 2019 Corvette Grand Sport ($68,315).
If you've been thinking of buying an ATS-V, deals on the 2018 model are actually pretty good at the moment.
All versions are eligible for a $1,000 national cash incentive plus an extra $1,000 here on the West Coast. There's also an unadvertised dealer "Flex Cash" incentive worth $2,000. But that's not all.
Current GM lessees may be eligible for a $2,000 loyalty bonus to sweeten the deal. Altogether, that's $6,000 in potential savings, all before you even begin negotiating with your local dealer.
Editor's Note: 2018 ATS-V pictured