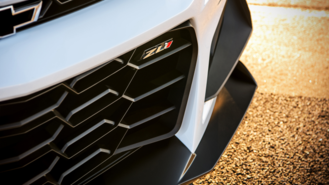 There aren't a lot of vehicles out there are only offered with a manual transmission. When Chevrolet introduced the insane and terrifying Camaro ZL1 1LE for the 2018 model year, the vehicle was only offered with a six-speed manual. While that decision probably won over a lot of purists, Chevrolet has announced that the aggressive track vehicle will be available with a 10-speed automatic for an extra $1,595.

This 10-speed automatic gearbox isn't unique, as it's found in multiple machines including the Ford F-150, the Ford Mustang, the Chevrolet Silverado, the GMC Sierra, and lower Camaros. It may not be a bespoke, performance-oriented transmission, but the unit will help the ZL1 1LE be quicker around a track, as Chevrolet claims the gearbox helps the model be roughly half a second faster around General Motors' Milford Road Course.

The new automatic wasn't a plug-and-play fix for Chevrolet. The brand had to make changes to the car's electronic limited slip differential and traction management system. Multimatic's Dynamic Suspension Spool Valve dampers have also been updated to accommodate for the quicker gearbox. Lastly, a new transmission oil pan and an extra cooling duct have been added.

With 650 horsepower and 650 pound-feet of torque from the 6.2-liter supercharged V8 engine, the automatic transmission has its work cut out for it. Besides the monstrous engine, the ZL1 1LE has numerous aero components, high-tech Multimatic DSSV dampers, and grippy summer-only Goodyear tires.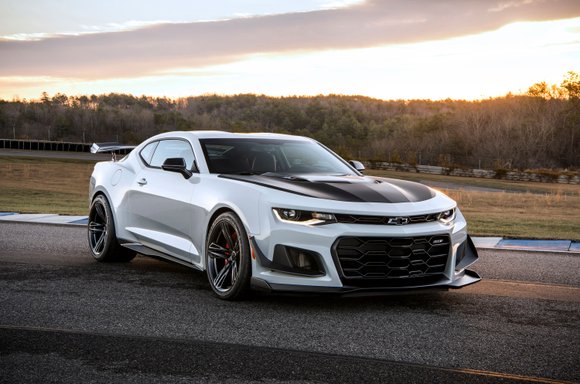 We can't say that we're surprised by Chevrolet's decision to add an automatic transmission option for the ZL1 1LE, as the 2020 Ford Mustang Shelby GT500 debuted earlier this month and that model's sole transmission is a seven-speed dual-clutch. With the Camaro and Mustang duking it out for over 50 years, it's safe to assume that the decision to add the 10-speed automatic transmission to the ZL1 1LE is a direct attempt to stay competitive with Ford's latest option.

The only other American, high-horsepower beast that can compete with the ZL1 1LE is the Dodge Challenger SRT Hellcat, which is also available in a Widebody trim, and the SRT Demon. The Hellcat is available with a six-speed manual or an eight-speed automatic transmission. The more powerful SRT Demon is only offered with an eight-speed automatic.