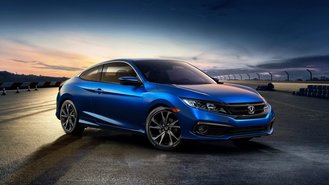 The 2019 Honda Civic gets a few updates for the new model year, including getting standard automatic emergency braking, ensuring that one of America's most beloved compact cars continues to stay relevant in a market that's rapidly moving toward more SUVs. The changes affect the coupe body styles. Honda didn't provide information on the Civic hatchback.
The most noteworthy change for the 2019 Civic is the addition of more active safety features as standard. Honda's suite of high-tech safety equipment, called Honda Sensing, is now standard on coupe and sedan body styles. Previously, Honda Sensing was a $1,000 option for the Civic lineup and was only standard on the range-topping Touring trim. The suite of safety features comes with forward collision warning, road departure mitigation, lane departure warning, and lane keeping assist – in addition to automatic emergency braking.
The majority of Honda's 2019 vehicles either come with Honda Sensing as standard or can be fitted with the system as an option. The Japanese automaker plans to make the safety suite of features standard by the 2022 model year.
In addition to the new safety features, a new Sport trim has been added to the lineup. The trim features black exterior trim, a rear spoiler, and a center-mounted trapezoidal exhaust system, similar to the one found on the Civic Si. Sport models also come with 18-inch wheels and a seven-inch display with Apple CarPlay and Android Auto compatibility. The Sport trim will sit in between the base LX and the second-in-line EX trim.
Honda didn't say anything about performance, so it's safe to assume that power will continue to come from a 2.0-liter four-cylinder that's good for 158 horsepower and 138 pound-feet of torque. An optional 1.5-liter four-cylinder engine that makes 174 hp and 162 lb-ft of torque will continue to be optional. The 2.0-liter engine is paired to a six-speed manual transmission, while the turbocharged motor comes with a continuously variable transmission.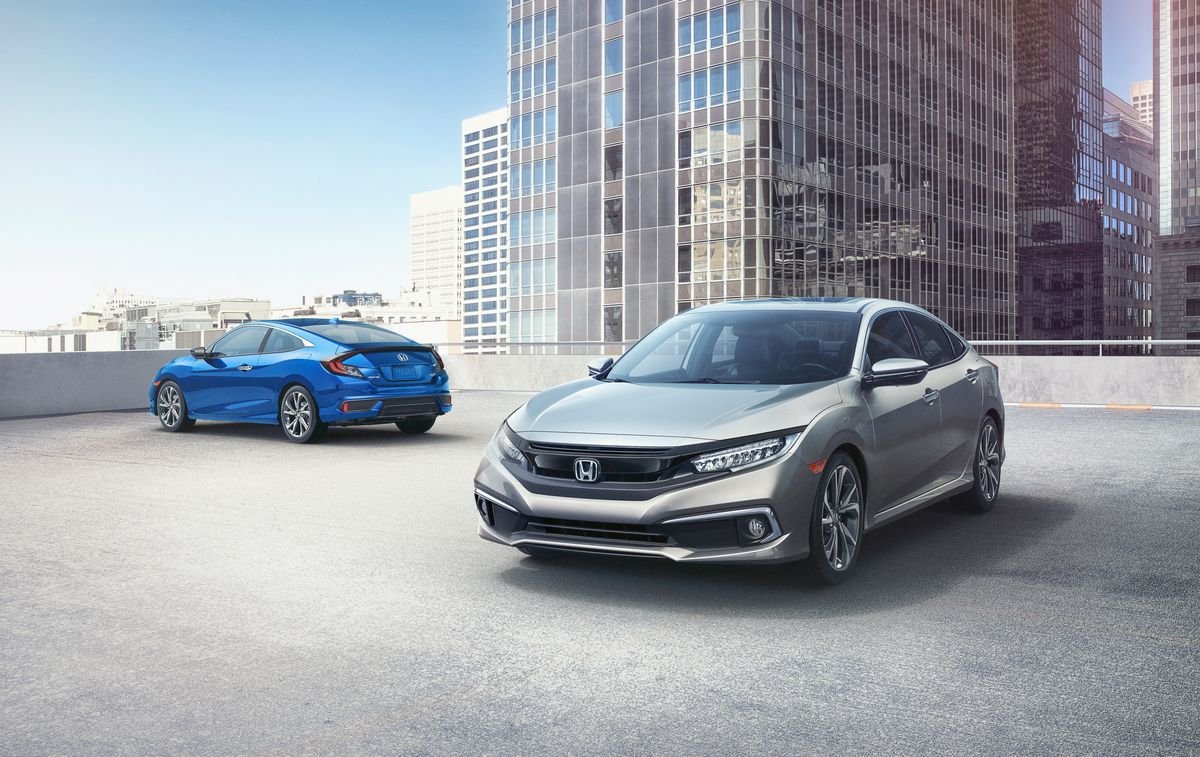 The new Civic isn't the only car in the compact segment to come with automatic emergency braking, but it is one of the few that come with the safety feature as standard. Both the Mazda3 and Kia Forte come with standard automatic emergency braking.
For the Chevrolet Cruze, the feature is optional and is only available on the Premier trim, where it's an extra $790. The Hyundai Elantra can be fitted with the automaker's automatic emergency braking system with pedestrian detection as a $4,350 option on the range-topping Limited trim. Lastly, the Volkswagen Golf SE trim comes with the feature as standard.