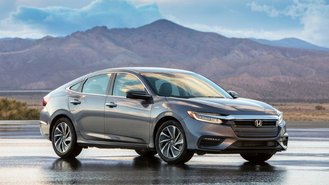 At this year's Detroit Auto Show, Honda unveiled the Insight Prototype. Fast-forward to today, and the automaker has unveiled the production-ready variant of the fuel-efficient sedan before its official debut at this week's New York Auto Show.
The 2019 Insight slots in between the Civic and the Accord in terms of size and we expect it to fit nicely between those two offerings when it comes to pricing, as well. Despite having a different name, the Insight is essentially a vehicle that's meant to fill the void from a lack of a Civic Hybrid model. In terms of styling, the Insight looks a lot like a Civic, which makes sense as the vehicle sits on the compact car's platform.
The main draw for the Insight is, and always has been its, fuel economy. The new Insight features Honda's "two-motor hybrid system," which consists of a 1.5-liter inline-four engine that operates on the Atkinson cycle, two electric motors, and a 60-cell lithium-ion battery pack that's nestled under the rear seats. The Insight's system acts in a similar fashion to the one found in the Toyota Prius, where the electric motor can send its juice to either the front wheels or the battery pack.
Regardless of how it's set up, the most intriguing aspect of the Insight is its fuel economy figures. While the EPA hasn't released the official fuel economy numbers yet, Honda claims the sedan will be able to get 55 mpg in the city.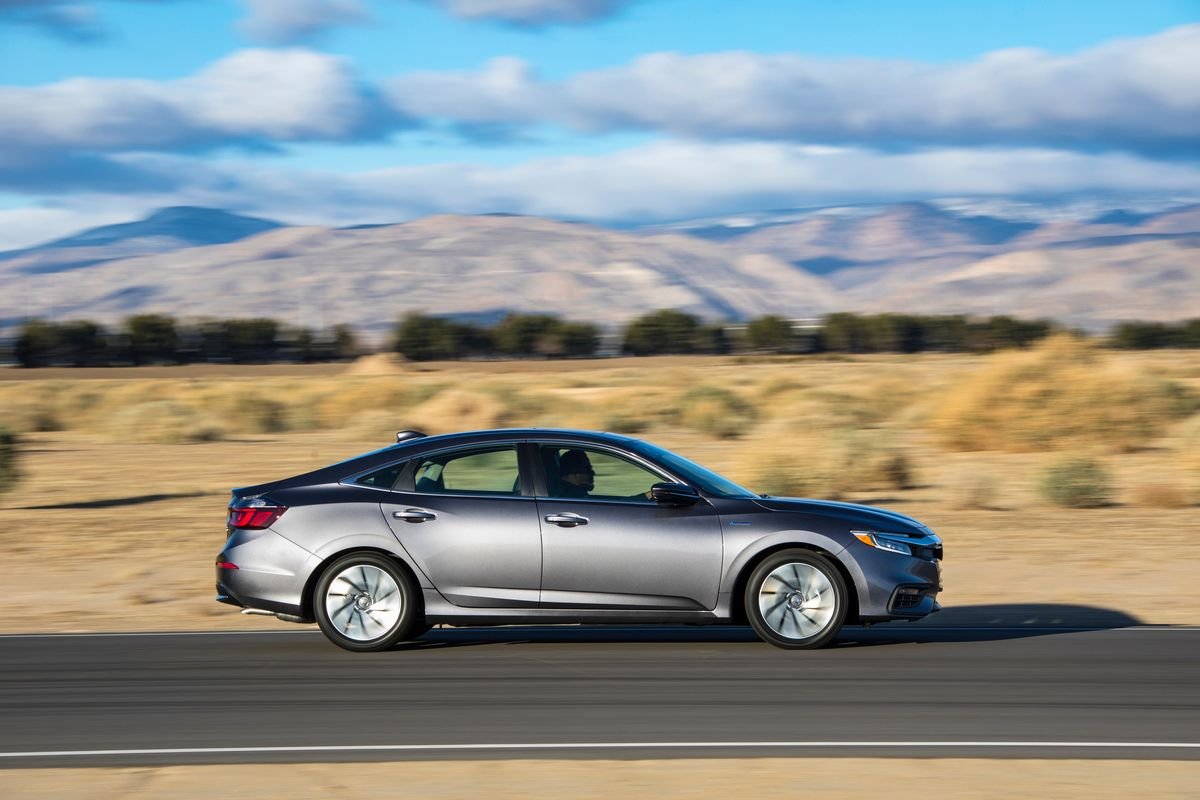 If the EPA manages to get the same number out of the Insight, the vehicle will be able to get eight more mpg in urban areas than the 2018 Honda Accord Hybrid, which is impressive. Honda's claimed mpg figure is also a lot higher than what the 2014 Insight was capable of getting, which was 40 mpg in the city. The Insight's fuel economy figure, though, at least for the moment, still lags behind the 2018 Toyota Prius Eco. That car can get 58 mpg in the city.
Honda hasn't announced pricing for the Insight yet – that'll probably come out later this year – and the sedan will go on sale this summer. While we still have to wait for official fuel economy figures, the Insight at least looks better than other fuel-efficient offerings. And with the same chassis as the nimble Civic, hopefully it's more enjoyable to drive, as well.