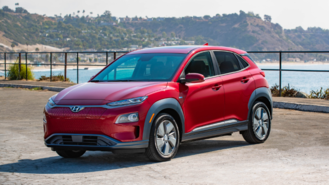 Consumers are still patiently waiting for the sub-$30,000 Tesla Model 3, but Hyundai has seemingly answered the call with the Kona Electric. The electric crossover, which has a range of 258 miles on a single charge, costs $37,495, including destination. Factor in the $7,500 tax credit, and you're looking at a versatile crossover with a usable range for $29,995.

With its starting price, the Kona EV is one of the more affordable offerings when it comes to electric cars with a useable range. The Chevrolet Bolt, which has a range of 238 miles costs $37,495 before tax incentives. The most affordable Tesla Model 3 is the rear-wheel-drive variant with the mid-range battery that has a range of 260 miles. Pricing for that option starts at $46,000.

As a quick refresher, the Kona EV features a 201-horsepower electric motor that also pumps 290 pound-feet of torque. A 64-kWh lithium-ion battery pack is hidden underneath the Kona EV's floor. Power is routed to the crossover's front wheels.
When the time comes to charge the crossover, the Kona is equipped with a 7.2-kW onboard charger, though the vehicle is also capable of being charged through a DC fast charging system and Hyundai's SAE Combo Charging System. When plugged into a 7.2-kW charger, the Kona EV can get a full charge in 5 hours and 30 minutes.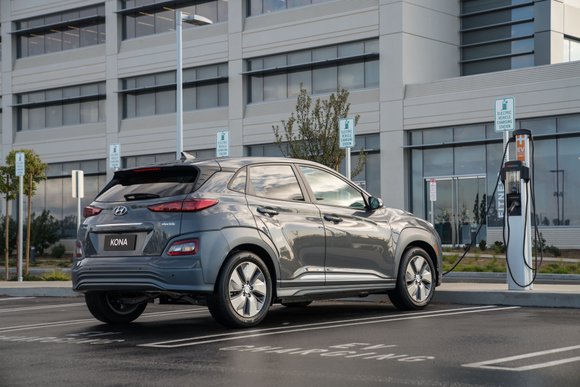 While the Kona EV's price is excellent for a vehicle of its size, range, and feature list, there are a few downsides. First of all, the Kona EV will only be available in California first, with ZEV-focused states in the western and north eastern regions in the U.S. set to get the vehicle shortly after. From the sounds of it, it doesn't look like Hyundai will offer the model throughout the entire country.

The second issue with the Kona EV is the $7,500 tax credit. While looking at the numbers may lead you to believe that it's an immediate reduction of the vehicle's price, that's not how it works. Instead, the vehicle tax credit is based on your individual tax liability (or how much money you owe the IRS). Unless you can claim a tax liability of $7,500, you might not be able to get the full credit for the Kona EV.

Regardless of how the tax credit works, some consumers will still be able to get the full $7,500 amount for the Kona EV. General Motors is quickly approaching the 200,000-vehicle cap for the Bolt when the $7,500 credit will get in half. Previously, GM had stated that it would hit that mark by the end of 2018.