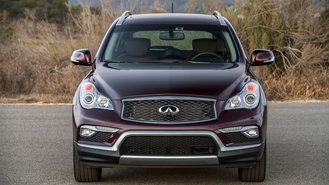 Pricing for the 2019 Infiniti QX50 has just been announced and the midsize crossover will undercut a lot of its German competitors.

The base QX50 Pure will carry a price tag of $37,545 (all prices include the $995 destination fee) when it arrives in showrooms later this spring. The QX50 Luxe trim is the middle child of the lineup and starts at $40,395, while the range-topping Essential trim is priced at $44,345. Making the jump to an all-wheel-drive model costs an additional $1,800 throughout the entire lineup.

With its sub-$40,000 price tag, the 2019 QX50 is more affordable than the Porsche Macan, Mercedes-Benz GLC, Audi Q5, and BMW X3. Fun fact, you'd be able to upgrade to the QX50 Luxe trim before approaching anything that's similarly priced from the aforementioned competitors. The most-affordable contender from the group above is the Mercedes GLC 300 SUV that starts at $41,045.

In addition to the crossover's pricing, Infiniti also announced a new reservation program for the QX50. The reservation program offers luxury gifts related to tech, audio, and home goods that early birds can receive depending on total reservations for the vehicle. The first tier of goodies is unlocked after the automaker receives more than 4,000 reservations. The second and third tiers are unlocked at 8,000 and 12,000 reservations respectively. Consumers interested in receiving the gifts need to reserve a QX50 by February 28 or purchase or lease a crossover by May 31.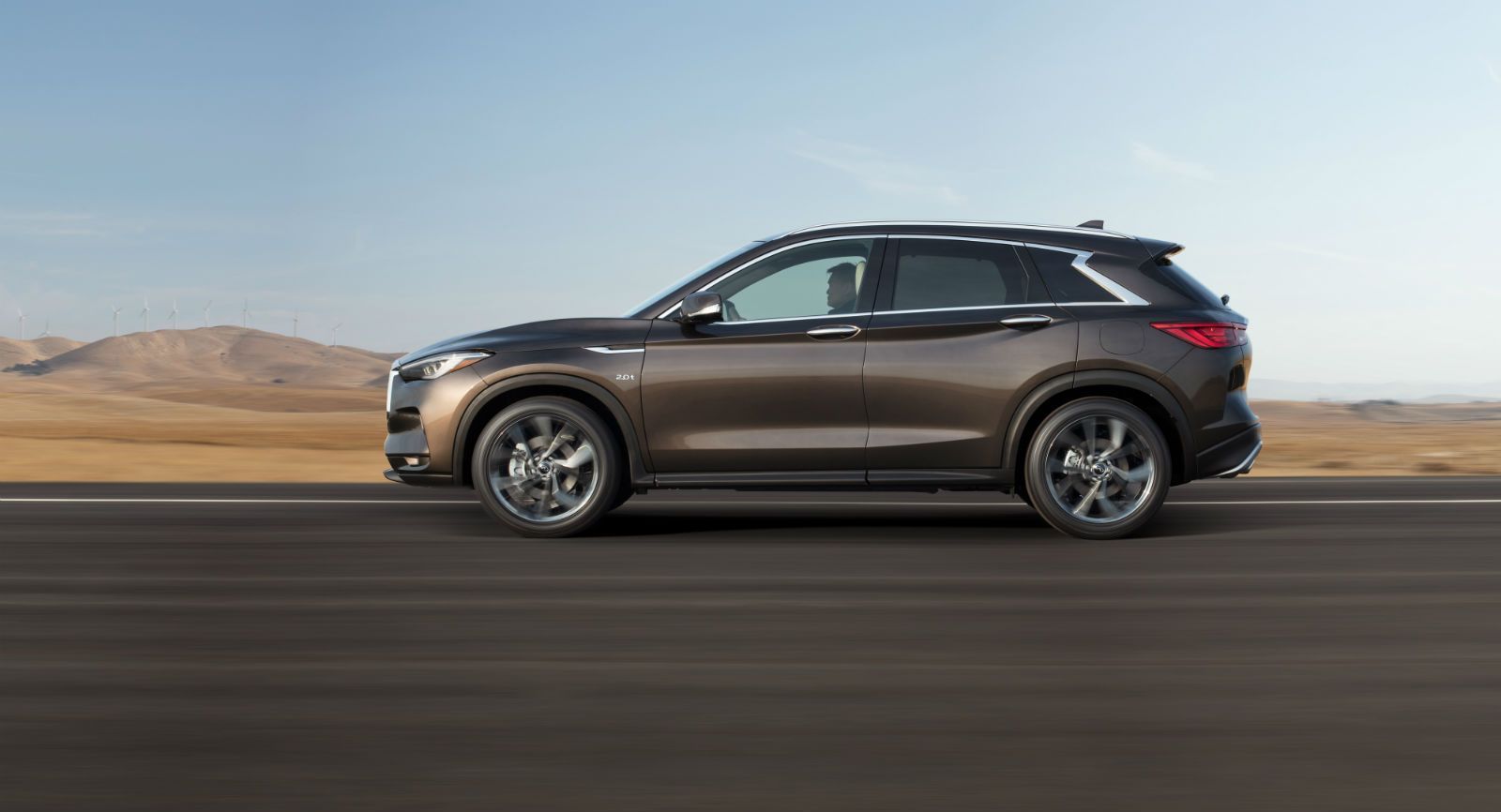 Besides the dramatic changes to the QX50's design, the crossover also houses a new high-tech engine. The turbocharged 2.0-liter four-cylinder in the crossover is a variable-compression engine. The engine uses variable compression ratios to increase available performance or fuel efficiency, a first in a production engine. The 2.0-liter engine is found throughout the entire lineup.

The VC-Turbo engine generates 268 horsepower and 280 pound-feet of torque. Official fuel economy figures for the '19 model year haven't been released yet, but Infiniti claims the QX50 has a combined rating of 27 miles per gallon for front-wheel-drive variants and 26 mpg for crossovers with all-wheel drive.