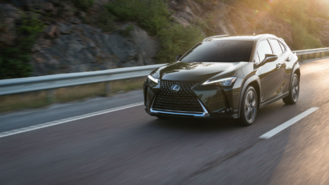 With the 2019 Lexus UX, the Japanese automaker is looking to draw in a new set of consumers that want high-tech features and luxury in a compact package. The UX is set to become Lexus' smallest crossover and will be the brand's lowest priced model, as well. After giving us our first glimpse at the vehicle earlier this February, pricing has been announced for the UX and it's well below the Lexus NX, which used to be the automaker's most affordable SUV.
The UX 200 starts at $33,025, including the $1,025 destination fee. A hybrid variant of the crossover is also available and is aptly named the UX 250h. That model costs $2,000 more with a starting price of $35,025. With its sub-$34,000 price tag, the UX is $4,155 less than the compact NX, which starts at $37,180.
In terms of power, the UX 200, unsurprisingly, borrows an engine from another small vehicle in the Toyota family – the Corolla Hatchback. The 2.0-liter four-cylinder engine in the UX produces 169 horsepower and 151 pound-feet of torque. The same engine in the Corolla Hatchback generates 168 hp and 155 lb-ft of torque. Lexus also borrowed the Corolla Hatchback's transmission, as the UX 200 comes with a continuously variable transmission (CVT) with 10 selectable ratios. The UX 200 is only available with front-wheel drive.
Those wanting more power, better efficiency, and all-wheel drive will see the extra $2,000 for the UX 250h as money well spent. The crossover features the same 2.0-liter four-cylinder engine, but has an electric motor that powers the rear wheels. Combined output for the system is 175 hp. Lexus hasn't released fuel economy figures for the UX yet, but the automaker claims that the crossover is a "fuel-efficient leader with the best MPG of any CUV and SUV with a plug in the U.S. market."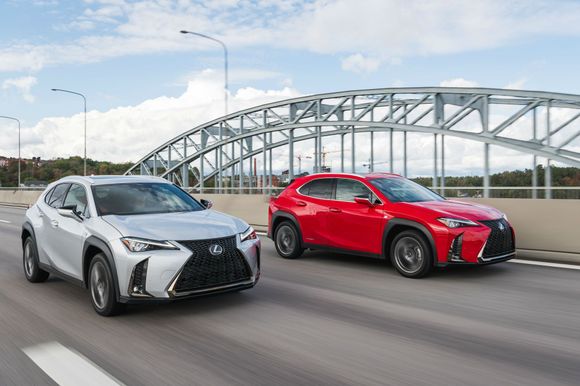 When it comes to performance, the UX 200 and UX 250h are well behind the competition. The Volvo XC40, BMW X1, Infiniti QX30, Mercedes-Benz GLA, Audi Q3 all have more powerful engines. The UX 200, though, is one of the more affordable options in the group, as only the QX30 is cheaper with a starting price of $30,945.
The UX 200 will arrive in dealerships later this December, while the UX 250h will follow shortly after in January 2019.