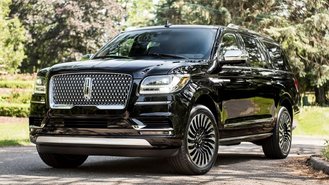 The Navigator has been a hot commodity ever since last year's redesign. As a result, prices have remained high at dealers even after the automaker recently raised MSRPs. However, the price of entry is going up yet again.
Order guides reveal Lincoln is increasing prices by as much as $3,500 for 2019. As a result, buyers will be paying a pretty hefty premium for the privilege of owning one, with prices at the high end starting north of $100,000.
Here's what you need to know.
Priced For Exclusivity
Things start off fairly tame. At the entry-level, the 2019 Navigator will start at $74,500 including destination, $650 more than the current price of $72,555 for the 2018 model. It's a modest increase of less than 1%, but for a trim mainly geared toward fleets and buyers willing to place a factory order.
Next up, the Select will start from $78,850, $1,000 more than before. The well-equipped Reserve suffers from the largest price hike, up $3,500 from last year's MSRP of $83,000 to $86,500. However, choosing a Reserve will at least get you a bit more equipment because Lincoln is making the Technology Package standard.
Previously a $2,640 option, the Technology Package gets you auto emergency braking, lane departure warning, adaptive cruise control, an auto park feature and more. As a result, the effective price increase for the Reserve is less than $900 when you compare it with a similar-equipped 2018 model.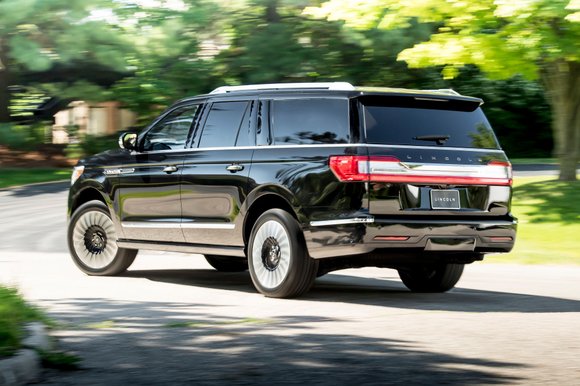 Black Label trims will start from $97,690, $2,190 more than before. Here, too, buyers will be getting a bit more since Lincoln is making 30-way power seats standard (previously an extra $1,250). We suspect this was already a feature most shoppers in this range were probably going to add.
The Navigator L, an extended-wheelbase variant that's 1' longer and offers more cargo space, will get price increases identical to non-L versions. At the very top of the range, the Navigator L Black Label will start at a whopping $100,890.
Too Expensive?
Given the tweaks in equipment, the largest increases in price make some degree of sense. There's also the fact that the model remains a hot seller. As of June, the brand boasted triple-digit increases in year-over-year Navigator sales.
At $100,890, the most expensive Navigator L will be just $700 less than the 2019 Cadillac Escalade ESV Platinum, which has a base price of $101,590. These remain two of the most expensive SUVs in America.
Think you can get a deal on a 2018 Navigator? You may not have much luck. There are zero rebates, and lease offers have been pretty atrocious. Here's an example based on our monthly coverage of SUV leases.
The 2018 Navigator Premiere is listed at $869 for 36 months with $5,844 at signing, an effective cost of $1,031/month. A 2018 Escalade Luxury has an MSRP that's over $9,500 higher but is just $14 more to lease at $1,045/month.