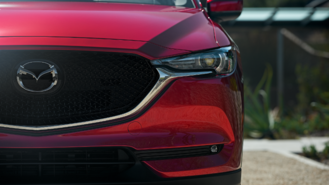 Reports late yesterday that the 2019 Mazda CX-5 will offer the powerful 2.5T engine from the CX-9 still have journalists and Mazda fans in a tizzy. Based on an order guide posted in the r/Mazda community on Reddit, the model will offer up to 250 hp and 310 lb-ft of torque in two new trims: Grand Touring Reserve and Signature.
However, a closer look reveals something hidden within the model's specs and details. Curiously, perhaps simply by mistake, Mazda has left hidden text referring to the long-anticipated CX-5 diesel. Shown below, the section nonchalantly refers to both front-wheel and all-wheel drive configurations.
So does this mean Mazda shoppers will finally get a diesel? That remains unclear. We can't say for sure if a diesel is coming or if plans existed but were subsequently scrapped. A Mazda spokesperson declined to comment since an official announcement has not yet been made.
Although the diesel was originally expected to arrive over a year ago, the automaker encountered delays related to emissions certification. However, the vehicle's fuel economy isn't exactly a mystery. Several months ago, the EPA posted the vehicle's up to 29 mpg rating on its website.
Our analysis found that figure to not be all that better than the regular CX-5, which earns up to 28 mpg overall. For reference, the Chevrolet Equinox Diesel is rated at up to 32 mpg, 4 mpg more than its 1.5-liter gas-powered turbo.
As it stands, we don't have official confirmation yet on whether or not we'll actually get a diesel CX-5. However, we have a suspicion that even hidden messages may not be enough to bring back enthusiasm about the vehicle due to its prolonged status in limbo.
Updated: We've added Mazda's response