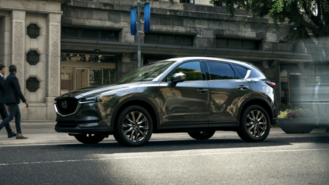 Earlier this month, Mazda announced that its compact SUV, the CX-5, would get the brand's turbocharged 2.5-liter inline-four that's found in the Mazda6 and CX-9. The engine is rated to make 250 horsepower and 310 pound-feet of torque (227 hp when running on 87-octane fuel). Now, the EPA has come out with its official fuel economy numbers for the powertrain, and it's not exactly efficient.

The turbocharged 2.5-liter four-pot is paired with a six-speed automatic transmission and is only available with all-wheel drive. The layout means the engine is good for 22 mpg in the city, 27 mpg on the highway, and 24 mpg combined. Understandably, those figures aren't nearly as good as the most fuel-efficient option, which can get up to 25/31/28 mpg (city/hwy/combined). That configuration is with the 187-hp 2.5-liter four-cylinder and front-wheel drive.

Having an extra 63 hp and 123 lb-ft of torque is obviously going to result in worse fuel economy. Naturally, it's not going to be an option those looking to save money at the pumps will go for, but the extra power will definitely be worth it for consumers that want something with a little more zip.

Interestingly, the CX-5 isn't too far off of the CX-9's fuel economy numbers. The mid-size SUV is capable of getting up to 22/28/24 mpg (city/hwy/combined) with front-wheel drive. Opting for all-wheel drive in the CX-9 brings those figures down by two in the city and on the highway.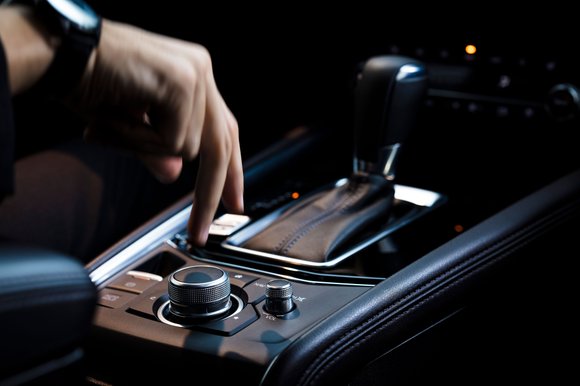 Against other, non-hybrid competitors in the segment, the CX-5's turbocharged engine looks like a confusing choice. In options like the Honda CR-V and Ford Escape, going with one of the turbocharged engines brings better fuel economy. The CR-V's base 2.4-liter four-cylinder is rated at up to 27 mpg combined, while the available turbocharged 1.5-liter inline-four can get up to 30 mpg combined. The Escape's base turbocharged 2.0-liter four-cylinder is rated at 23 mpg combined. Going with the 1.5-liter turbocharged four-cylinder brings a combined rating of 26 mpg.

Compared to those options, the CX-5 is the more powerful option. The new turbocharged engine in Mazda's offering is one of the more powerful motors in the compact SUV segment. But having that kind of power results in poor fuel economy, which is a compromise some consumers won't want to make.