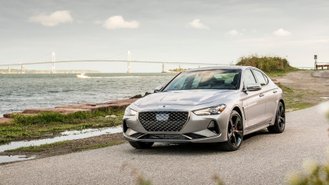 With automakers finalizing their year-end sales figures for 2019, it looks like the industry had a great year. All together, automakers managed to sell over 17 million vehicles for the fifth consecutive year. While that's good news, digging into Automotive News' light-vehicle sales report reveals that sales were down roughly 200,000 units from 2018 and 24 automakers had a worse year than before. Overall, light vehicle sales were down 1.2% in 2019 compared to 2018.
Let's start with the brands that did well. Despite not having a single SUV in its lineup, Genesis saw its sales increase by an incredible 105.9%, roughly doubling its total sales from 2018 in 2019. A lot of the luxury automaker's success can be attributed to the all-new G70, which was introduced for the 2019 model year. The automaker also restructured its dealer network in 2019.
Tesla also had a fantastic year, selling a total of 223,200 units in 2019, up from 166,000 vehicles in 2018 – Auto News claims that these figures are just an estimate for the brand. A lot of things changed for Tesla in 2019, including the reshuffling of trim names, prices, range. The introduction of cheaper Model 3 trims probably helped Tesla sell more vehicles last year, too.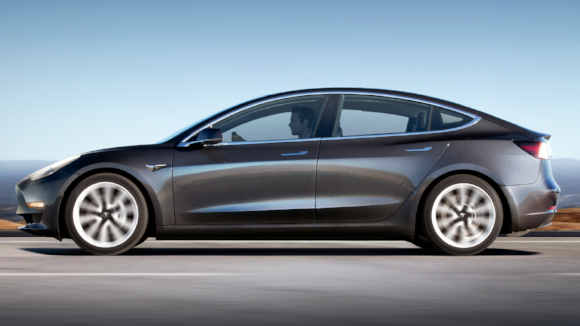 Then, we have Ram. The pickup-truck heavy brand saw its sales increase by 17.7% from 2018, totaling over 700,000 total units. The success most likely came from the introduction of the fully redesigned 1500, 2500, and 3500. The new trucks helped Ram overtake the Chevrolet Silverado in the full-size pickup segment.
Other brands that had a good 2019 include Volvo (up 10.1% from 2018), Lincoln (up 8.3% from 2018), Porsche (up 7.6% from 2018), Kia (up 4.4% from 2018), and BMW (up 4.4% from 2018). For Volvo, Lincoln, and Porsche, the automaker's SUVs are helping sales. Sales for the XC90, despite being five model years old, were up; Lincoln had a great 2019 thanks to the new Aviator, Nautilus, and Navigator; and Porsche's Cayenne and Macan led the way forward for the German brand.
Now, for the brands that didn't do so well. Fiat had the worst time of any automaker in 2019, as the Italian marque saw its sales shrink by 40.7%. Sales for the brand will most likely continue to shrink in the U.S., as the automaker announced that it would drop the current-gen 500 from its lineup for the 2020 model year.
Chrysler and Alfa Romeo saw sales decrease by 23% each. Both brands only have a few vehicles in their respective lineups, with Chrysler heavily relying on the Pacifica for sales and Alfa depending on the Stelvio for the lion's share of its sales. Infiniti was also part of the 20% club, as the Japanese automaker's sales fell by 21% in 2019. Mini saw its sales drop by 17.4%.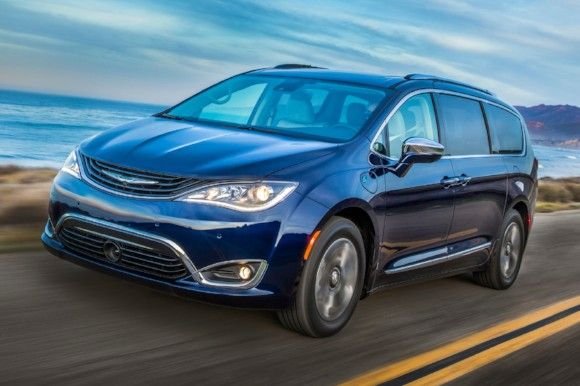 Other automakers that didn't do that well include Nissan (sales decreased by 9.9% in 2019), Dodge (down 7.9% in 2019), and Jeep (sales fell by 5.1%). Seeing Dodge not do all that well isn't surprising, the automaker continues to rely on its aging Charger. Seeing Nissan shrink was a little surprising, the automaker introduced a few new vehicles recently, including the Versa, Altima, Maxima, and Kicks. The Kicks and the NV commercial van were the only vehicles in the automaker's lineup to see positive growth from last year. Seeing Jeep post a negative number in 2019 was a complete surprise, as the American brand mostly sells rugged SUVs – something consumers have been clamoring for. 2020 should be a better year for Jeep, as it will be the first full year for the all-new Gladiator pickup truck. Of all of Jeep's vehicles, the Grand Cherokee was the most popular.
For the other notable brands, Ford and Chevrolet saw sales drop 3% and 4%, respectively, and Toyota's sales fell by 2%. Honda finished flush, as did Buick, Mercedes-Benz, Lexus, and Audi.
By all accounts, 2019 was a good year for a lot of automakers, but quite a few of them are making major changes for the future. Multiple brands, like Ford, General Motors, Nissan, Volkswagen, and Mercedes-Benz are cutting jobs and cutting costs to focus on electric vehicles. Then there's the matter of how expensive cars are getting, as 2019 saw the average transaction prices of new vehicle increase to new levels. That trend will only continue in 2020.