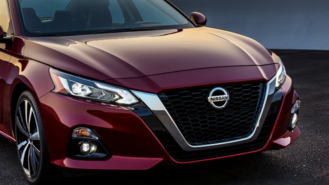 Tired of being the third chair behind competitors, Nissan rolled out an all-new Altima for the 2019 model year. With new powertrains, a more stylish design, and an available all-wheel-drive system, there's a lot to like with the new Altima. Nissan recently announced pricing for the new sedan and it's only gone up by $490 for the base model, which means all of the new goodness comes at a reasonable price.
Pricing for the base S trim starts at $24,645 (all prices include the $895 destination fee), which is just $490 more than last year. If you want all-wheel drive, a new option for 2019, it's an extra $1,350 throughout the entire lineup. Power for the majority of Altima trims continues to come from a 2.5-liter four-cylinder engine that's been updated to make 188 horsepower and 180 pound-feet of torque (up nine hp and three lb-ft of torque).
The next step up, the SR trim, sees a little more of a price hike, up $780 from last year. The SV trim now costs $28,825, a more drastic increase of $2,020, but brings some luxurious, as well as high-tech features to the mid-size sedan. Pricing for the SL starts at $30,735, which is an increase of $730 from last year. Lastly, the Platinum is a new addition to the Altima lineup and carries a price tag of $32,675 for the front-wheel-drive model and $36,625 for an all-wheel-drive variant.
If you're interested in the high-tech, turbocharged 2.0-liter four-cylinder engine that produces 248 hp, you're stuck choosing between two trims, all of which only come with front-wheel drive. The SR model with the turbocharged engine costs $30,045. Opting for the Platinum trim with the engine raises the price to $35,676.
There's also an Edition One trim that's available at the time of launch for the Altima, which builds upon the range-topping Platinum's trims features and comes with the new turbocharged engine and some extra goodies with pricing starting at $36,645.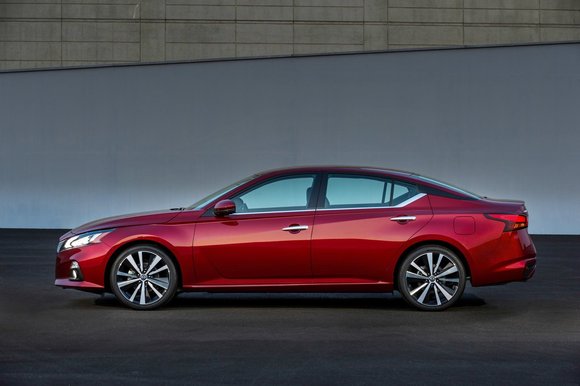 Pricing for the 2019 Altima is competitive with major players. The Altima is $200 more than the 2018 Honda Accord, and $100 less than the 2019 Toyota Camry. South Korean competitors, like the Hyundai Sonata and Kia Optima are more affordable than the Altima. The Mazda6 is an interesting proposition, as it's one of the few mid-size sedans that can still be had with a manual transmission, so it also has a more affordable price tag than the new Altima.
With more features, including some driver-assist safety technologies as standard, the Altima finally has the legs to take the fight to the Accord and Camry.