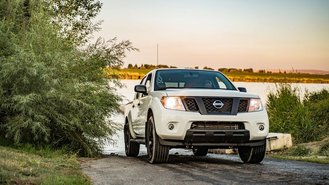 Nissan has announced pricing for the 2019 Frontier and, unsurprisingly, not much has changed. The most affordable Frontier, the S King Cab 4x2 with the manual transmission and a 152-horsepower, 2.5-liter inline four-cylinder engine, starts at $19,985 (all prices include the $995 destination charge). That's the same price as last year and it helps the Frontier retain its badge as the cheapest mid-size pickup on the market.
With pricing remaining the same, Nissan's claim that the Frontier is "America's most affordable pickup" remains intact. While pricing remains the same, the Frontier S and SV trims get a seven-inch touchscreen display as standard and a new Cayenne Red Metallic paint scheme.
Opting for the base trim means you're stuck with things like 15-inch steel wheels, a four-speaker audio system, a five-speed manual transmission, a four-cylinder engine, cloth seats, and manually-adjustable seats as standard. There's also the issue of being stuck with pint-sized rear doors and rear flip-up seats.
Upgrading to more popular configurations drastically increases pricing. If you want an automatic transmission, it'll cost you $4,070 to add a five-speed automatic to the base S King Cab model. Getting into the cheapest four-wheel-drive model also means ponying up, as the SV King Cab 4x4 V6 costs $29,505 – nearly 10 grand more than the starting price.
General Motors uses a similar tactic as Nissan with the Chevrolet Colorado and GMC Canyon. Both pickups are available in entry-level trims that are much more affordable than the rest of the lineup. The base 2019 Colorado starts at $21,495, while the 2019 Canyon SL costs $22,790. Both pickups are similarly equipped to the base Frontier S King Cab with manual transmissions and four-cylinder engines.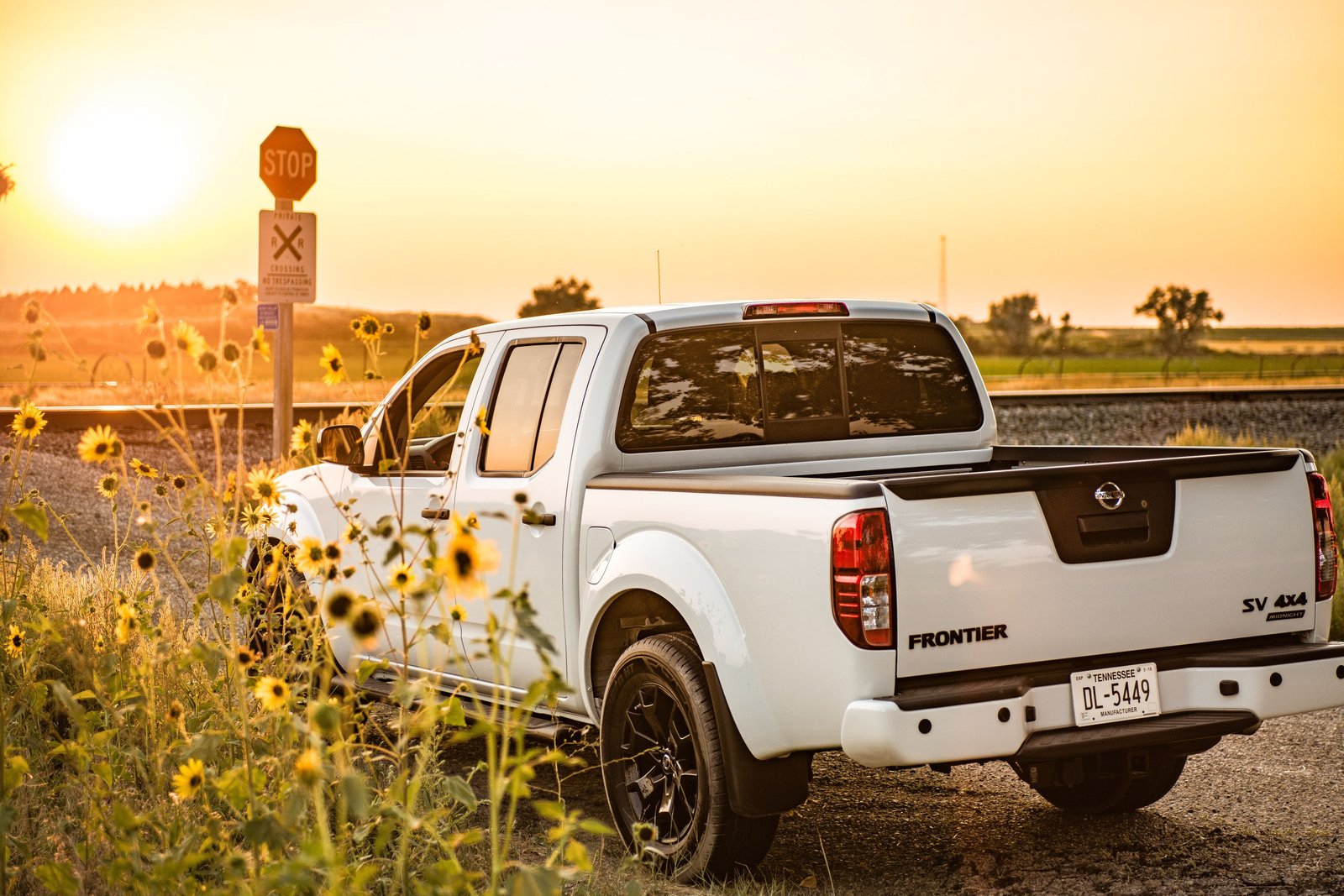 Even after moving up to more popular configurations, like a Crew Cab with 4x4, the Frontier continues to be competitively priced. Like many other automakers, including Toyota, Chevrolet, and GMC, Nissan, for the most part, locks you into going with a 261-hp V6 and an automatic transmission if you want 4x4 (the Pro-4X Crew Cab model is an exception as it's available with a six-speed manual). While all of this raises the starting price to $30,385, getting into a comparable model is more expensive – a similarly priced Toyota Tacoma SR costs $32,710, a Honda Ridgeline Sport AWD is priced at $36,285, a Chevy Colorado WT costs $32,595, and a GMC Canyon SLE carries a price tag of $36,895.
Nissan may have the most affordable pickup truck in its lineup, but the Frontier is also one of the oldest, as the current generation can be traced back to the 2005 model year. Unfortunately, the Frontier's age has caught up to it, as we thought it was outclassed by every other pickup in the segment, lacking the same level of refinement and safety attributes of competitors in our latest review of the truck.