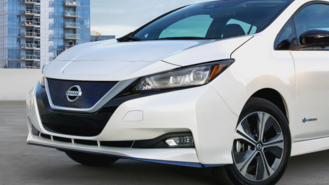 To better compete with offerings like the Chevrolet Bolt, Hyundai Kona Electric, and Tesla Model 3, Nissan came up with the idea of offering a LEAF with a larger, 62-kWh battery pack instead of the regular model's 40-kWh unit. Now, we know how much an extra 76 miles of range will cost in the LEAF PLUS.
Pricing for the 2019 Nissan LEAF PLUS starts at $37,445, which includes the $895 destination fee. That figure doesn't include the Federal Tax Credit, nor does it factor in any incentives that are available in specific states. With its price tag, the LEAF PLUS is an extra $6,560 over the regular LEAF, which is a steep price for the ability to travel a total of 226 miles. It's also worth noting that the price difference is quite a bit more than the $5,500 premium early documents suggested.
Besides coming with a larger battery pack and more range, Nissan claims the LEAF PLUS is 13 percent quicker than the regular LEAF and "can charge more efficiently." The automaker didn't provide any specific figures, though. The new 62-kWh battery pack is good for 214 horsepower, while the 40-kWh unit produces 147 hp.

If you move higher up the LEAF PLUS' ladder, the delta between the electric vehicle with the larger battery and the regular one shrinks a little bit. The mid-level LEAF SV PLUS is $6,020 more than the LEAF SV, while the range-topping LEAF SL PLUS carries a $6,350 premium.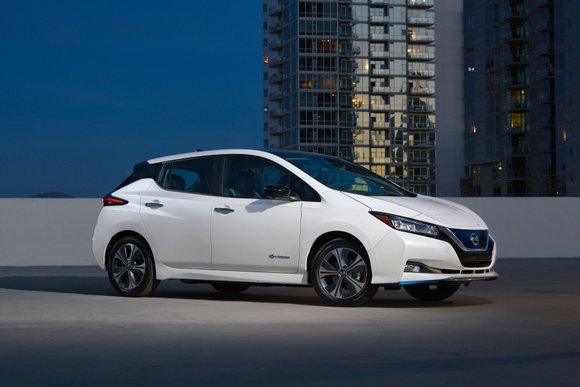 While the LEAF PLUS is much more expensive than the regular LEAF, the model is in line with the Bolt, Kona Electric, and Model 3. The Bolt starts at $37,495 and has a range of 238 miles. The Kona Electric carries a price tag of $37,495 and offers a range of up to 258 miles. Just yesterday, Tesla finally introduced the $35,000 Model 3 everyone's been waiting for, and in that trim, the vehicle has a range of 220 miles.

The LEAF might be the best-selling electric in the world, but it seems like Nissan just missed the mark with the LEAF PLUS. The model costs as much as other electric offerings, but falls short on range, especially considering the Model 3 is available in a 325-mile configuration priced at $43,000. And with the recent announcement of Tesla's $35,000 holy grail, Nissan's timing is unfortunate, too.