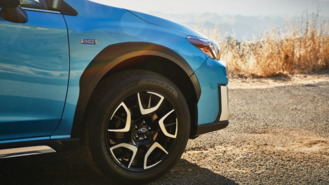 The partnership between Toyota and Subaru brought us the awesome 86 and BRZ twins, and now, the two are looking help Subaru launch its first plug-in hybrid vehicle. Borrowing some technology from Toyota, Subaru has come out with the Crosstrek Hybrid.

It's important to point out that the Crosstrek Hybrid is a plug-in hybrid and has an electric range of 17 miles. When that electric juice runs out, the vehicle can be plugged into a charging system to be recharged. On a 120-volt system, Subaru claims the Crosstrek Hybrid can be recharged in approximately five hours. Plug into a 240-volt outlet and you're looking at a charge time of two hours.

In addition to giving the Crosstrek Hybrid the ability to get down the road without a drop of fuel, the plug-in hybrid also helps the vehicle get better fuel economy. Subaru claims the vehicle can get up to 90 MPGe and 35 mpg combined. The added electric range means the Crosstrek Hybrid has an overall range of 480 miles.

The Crosstrek Hybrid is roughly $13,000 more than the non-hybrid variant. Pricing for the Crosstrek Hybrid starts at $35,970, while the base gas model carries a price tag of $22,870.

Power for the Crosstrek Hybrid comes from the same 2.0-liter four-cylinder boxer engine and continuously variable transmission as the gas-only model. That powertrain, though, is paired to an 8.8-kWh lithium-ion battery pack, which is where the plug-in hybrid portion comes into play. Interestingly, total power is rated at 148 horsepower, which is less than the standard Crosstrek's rating of 152 hp. Subaru, though, claims that the Crosstrek Hybrid will be quicker to 60 mph than the gas-only variant.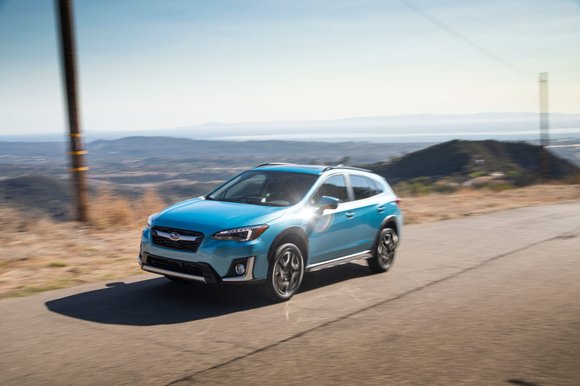 Up against other plug-in hybrids, the Crosstrek Hybrid falls short of being a leader. The Toyota Prius Prime can travel 22 miles on electricity and has an EPA rating of 133 MPGe. The Chevrolet Volt has a class-leading 53 miles of electric range and is rated by the EPA to get up to 106 MPGe. The Hyundai Ioniq Plug-In has a 29-mile electric range and is rated to get up to 119 MPGe. The Crosstrek Hybrid shares similar figures to the Mitsubishi Outlander PHEV, which can travel 22 miles on electricity and is rated to get up to 74 MPGe.

All of those aforementioned competitors are cheaper than the Crosstrek Hybrid, too, besides the Outlander PHEV, but that's a SUV, while the Subaru is more of a raised hatchback. The Ioniq Plug-in Hybrid is the cheapest option and starts at $25,835.

The Crosstrek Hybrid will face stiff competition that's not only better in terms of performance and fuel economy, but is cheaper too when it goes on sale later this year. The vehicle will make its debut at the Los Angeles Auto Show later this month.