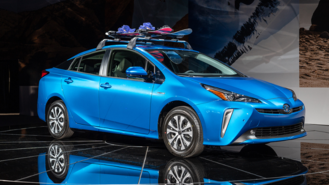 The majority of hybrids and plug-in hybrids are front-wheel drive only, and there's a good reason for that. Sending power to all four wheels isn't as efficient. The quintessential hybrid, the Toyota Prius, has been front-wheel-drive only since its inception, but that changes for the 2019 Prius, as the automaker has added an all-wheel-drive system to the vehicle as an option.

Slated to debut at the Los Angeles Auto Show, power for the Prius is still routed to the front wheel as standard. But there's a new all-wheel-drive option that sees the hybrid get an extra electric motor that solely powers the rear wheels. The all-wheel-drive system is still tuned for fuel efficiency, as the rear motor works from between zero to 6 miles per hour and then up to 43 mph. Unless the AWD-e system detects slip, power is routed to the front wheels in the name of fuel efficiency.

While one would assume an extra electric motor in the rear of the vehicle would impact cargo capacity, Toyota claims that's not an issue, as both the front-wheel drive only version and a model with the AWD-e system can hold up to 65.5 cubic feet of cargo. Part of the reason for a similar cargo capacity is because of the nickel-metal hydride battery, while non-all-wheel-drive Prius models feature a lithium-ion battery pack.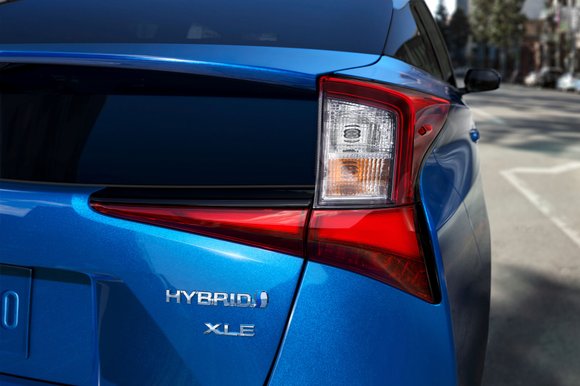 When it comes to fuel economy, the Prius AWD-e can get up to 52 mpg in the city, 48 mpg on the highway, and 50 mpg combined. Those figures aren't too far off of what the most fuel-efficient Prius L Eco can get, which is 58 mpg city/53 mpg hwy/56 mpg combined.

In addition to the new all-wheel-drive system, the 2019 model year brings some more changes to the Prius. Some exterior design changes make the Prius more in line with the Prius Prime, while Toyota Safety Sense P (TSS-P) is now standard. TSS-P includes a pre-collision system with pedestrian detection, lane departure alert with steering assist, automatic high beams, and full-speed dynamic radar cruise control.

If Toyota prices the Prius AWD-e similarly to the regular Prius, the vehicle could be a hit for drivers in areas that are affected by inclement weather. While pricing hasn't been announced, Toyota believes that Prius AWD-e could account for 25 percent of Prius sales. Seeing as how the only real competitor to the Prius AWD-e is the Subaru Crosstrek, which isn't nearly as efficient, we think the all-wheel-drive Prius could do extremely well.