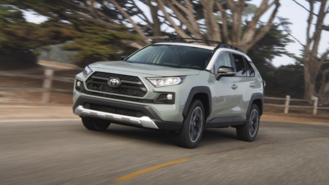 Toyota is in the midst of a massive overhaul, and has introduced vehicles with drastically new designs, more features and a new platform. All of this comes at a higher price tag than before, though, and that's the case for the 2019 Toyota RAV4. But it's not as high one would imagine.

Pricing for the all-new RAV4 starts at $26,545, which includes destination, for the entry-level LE trim. That represents a price increase of just $840 from the 2018 model – not that drastic of a price difference for an all-new vehicle. Just like last year, getting all-wheel drive adds $1,400 to the SUV's price tag throughout the entire lineup.

The next step up is the XLE trim, which starts at $28,345, which is $1,155 more. There's a new XLE Premium trim that has a starting price of $30,545. Above that sits the Adventure trim, which gets Toyota's-first Dynamic Torque Vectoring all-wheel-drive system as standard, some extra ground clearance, and unique touches that highlight its off-roading capabilities. That trim costs $33,945, which is a hefty increase of $3,550 from last year's variant.

The range-topping Limited trim costs $34,545, which is just $855 more.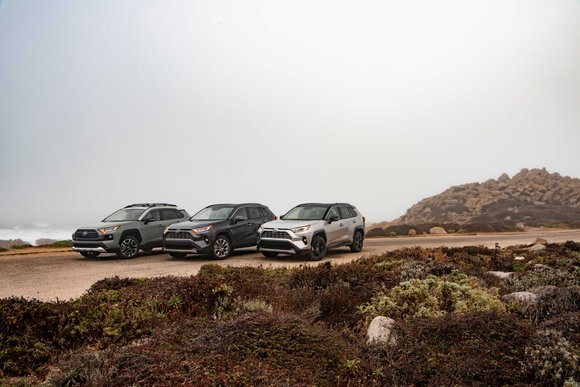 Toyota is also offering the new RAV4 in a hybrid version, which costs $28,745 – only $80 more than before. The Limited Hybrid is the most expensive option and is priced at $36,745. Pricing for that trim has gone up by $1,330.

Compared to some of its competitors, the new RAV4 is one of the pricier options on the market. The RAV4 costs more than the 2019 Honda CR-V, Mazda CX-5, Hyundai Tucson, and Kia Sportage. The new Tucson is the most affordable of those options, as it's priced at $24,245. Both the CR-V and CX-5 get the closest to the RAV4 with a price of $25,345.

The new RAV4 has a new, more daring exterior design, a revised interior, Toyota's new TNGA platform, which adds length to the wheelbase, a more powerful 203-horsepower 2.5-liter four-cylinder engine, a more high-tech all-wheel drive system on the Adventure and Limited trims, and Toyota's Safety Sense 2.0 system. When we say the RAV4 is all-new, it really is. And while it's more expensive than before, and pricier than other options, it looks like it may be worth the extra funds.