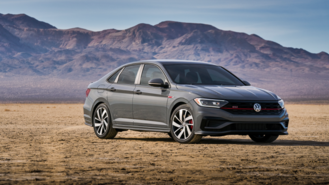 The Volkswagen Golf GTI has been the benchmark for decades, offering drivers with an engaging chassis, a punchy engine, and a useable body style – all at an affordable price. VW just announced pricing for the 2019 Jetta GLI and despite sharing a lot of performance parts with the Golf GTI, the sedan costs less.

Pricing for the Jetta GLI starts at $26,890, which includes the $895 destination fee. Power for the hot sedan comes from the same engine that's in the GTI: a turbocharged 2.0-liter inline-four that produces 228 horsepower. That much money will land you into the S trim that shares the same front brakes and limited-slip differential that's found in the sporty hatchback. A six-speed manual transmission is standard, while a seven-speed dual-clutch is offered for an additional $800.

The mid-level GLI 35th Anniversary Edition starts at $27,890 and comes with adaptive suspension. The range-topping Autobahn trim doesn't come with any additional performance parts, but has some real luxury features, including a nine-speaker Beats audio system, heated and ventilated front seats, and a panoramic sunroof.

Compared to the GTI and the last Jetta GLI, the new sedan is a performance bargain. The 2018 GLI was priced at $30,440 and wasn't nearly as powerful with 210 hp on tap. The entry-level GTI carries a starting price tag of $28,490, making the new GLI $1,600 cheaper.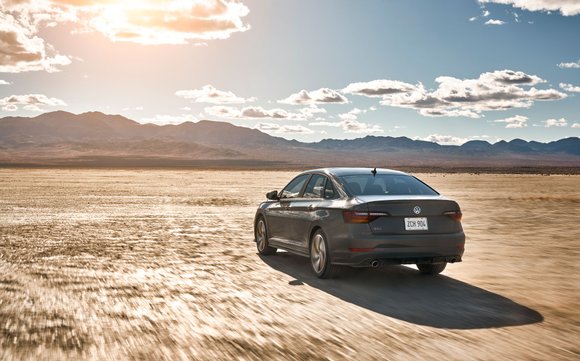 With the same engine, brakes, limited-slip differential, and MQB chassis as the GTI, the GLI promises to be just as much fun for less. With a six-speed manual transmission as standard, it's not like enthusiasts are having to make a sacrifice in the gearbox department either.

Based on pricing and the GLI's spec sheet, the sedan is shaping up to be a better value proposition than the GTI. Look for VW's latest performance sedan to arrive in dealers before summer.