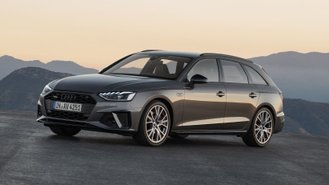 Staying competitive in the shrinking sedan market is tight. Automakers are fighting over diminishing market share, which means they have to keep their produces fresh. And that's what Audi is doing with its 2020 A4. The German luxury automaker has updated the A4's appearance while cramming more technology inside with electrification added to the powertrain.
For Europe, the Audi A4 will offer six powertrain options, three of which feature a 12-volt mild hybrid system. Horsepower ranges from 148 to 342. This doesn't include the sporty S4's 3.0-liter turbocharged diesel and 48-volt mild hybrid system. Which of those powertrains make it to the U.S. remains uncertain. Performance specifications, pricing, and availability for the U.S. haven't been announced yet. In Germany, the A4 starts at €35,900.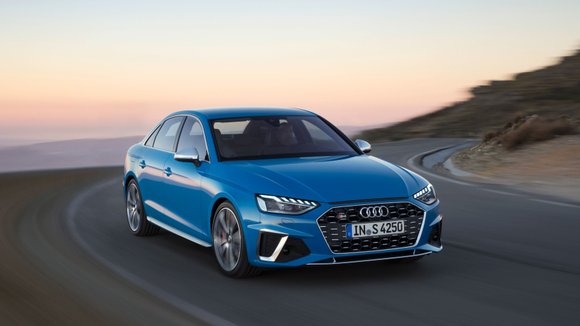 Along with updated powertrains, Audi also updated the A4's appearance. The front fascia is new, with smooth, redesigned headlights. The grille may look the same, but Audi updated it as well, stretching across the front more while changing the horizontal orientation of the lower fascia vents to vertical. At the rear, Audi redesigned the taillights and the rear fascia, though the updates are minor, including the exhaust outlets.
Audi also updated the A4's technology with a new MMI touch display with acoustic feedback, which replaces the previous rotary/pushbutton control system on the center console. The touch display is a TFT design that measures 10.1 inches. Optional hardware includes the Audi phone box and the Bang & Olufsen 3D Premium Sound System. Audi will also offer three instrument cluster variants — two partially analog and the all-digital Audi virtual cockpit plus with its 12.3-inch full HD display.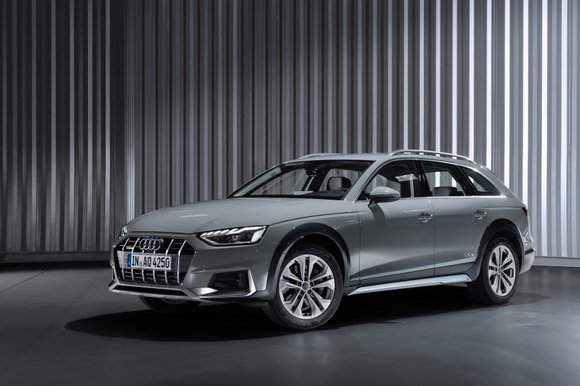 For customers, Audi's updates are minor, yet meaningful. Updating the A4's appearance while adding modernized, electrified powertrains, and more technology will only help it compete in the tough segment. Customers looking for the latest and greatest should take a look at the Audi A4, which should arrive in the U.S. later this year or early next year.