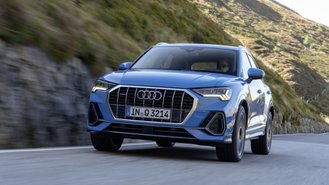 Imagine you're an automotive executive tasked with deciding which market receives your next new product. You know the U.S. is crazy for crossovers—the more, the better. Why would you decide not to bring a new crossover variant to America? That's a question Audi isn't answering after Motor Authority confirmed the Audi Q3 Sportback wouldn't reach the U.S.
The move shouldn't be surprising, however. While crossovers are selling well in the U.S., there is a slowdown coming in the industry along with a dire outlook for German luxury automakers. Overall auto sales have peaked, and, with more competitors than ever, launching a new model variant may not be an economically sound judgment. The Q3 already competes against the BMW X2, Mercedes-Benz GLA, Lexus UX, and Jaguar E-Pace, which provide a swatch of powertrain, performance, and feature options. The Q3 Sportback could also cannibalize other Q3 sales instead of drawing in new customers.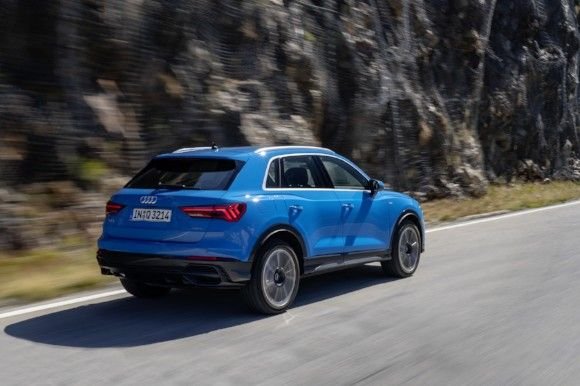 The new body style comes just one model year after the German automaker redesigned the Q3. While the Q3 is Audi's smallest crossover, its compact Q5 crossover is not only larger and more powerful, it's more efficient, too. This efficiency discrepancy could be another reason why Audi has decided to not bring the Q3 Sportback stateside.
Audi will apply the Sportback name, one it has only so far used on its hatchback models, to almost every model in its lineup, including crossovers and SUVs. While the U.S. won't get the Q3 Sportback, it could receive one of those other Sportback crossovers instead. When spy photos of the car emerged, it was believed the crossover would be the Q4. We now know Audi reserved that name for an electric SUV. A concept version of the Q4 debuted at the 2019 Geneva International Motor Show earlier this year. Maybe the U.S. will receive the Q4 Sportback instead.
Pictured: Audi Q3