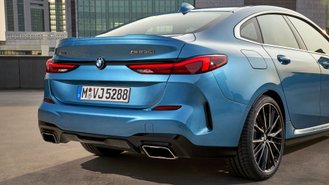 The new 2020 BMW 2 Series Gran Coupe is meant to be a more affordable way for consumers to get into a vehicle from the German automaker, but it won't exactly be an affordable option. The 228i xDrive Gran Coupe will carry a starting price of $38,495 including destination and will go up to $46,495 for the M235i xDrive Gran Coupe. That makes the 2 Series Gran Coupe more expensive than a lot of other entry-level luxury cars.
Nearly every other compact luxury vehicle in the segment costs less than the new 2 Series Gran Coupe. The Mercedes-Benz A-Class starts at $35,495 for an all-wheel-drive model and the Audi A3 is priced at $37,495 for a trim with all-wheel drive. Neither of those vehicles have the same coupe-like design that BMW's marketing. The new 2020 Mercedes-Benz CLA-Class, though, does and costs $37,645. So even that is cheaper than the 2 Series Gran Coupe.
Interestingly, the 2 Series Gran Coupe is pricier than the 2 Series Coupe. The base 230i Coupe is priced at $36,295. But a similarly equipped 230i xDrive Coupe costs $38,295 – or $200 less than the Gran Coupe variant.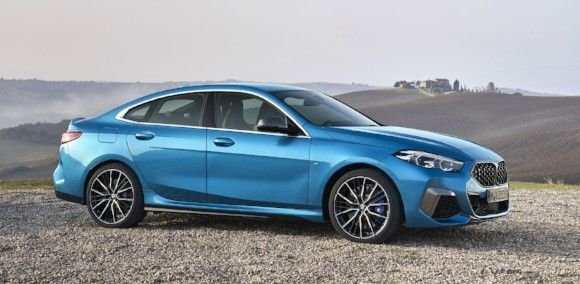 If the 2 Series Gran Coupe does have one thing going for it, the coupe-like four-door sedan has more power than its competitors. The base 228i xDrive comes with a turbocharged 2.0-liter inline-four that makes 228 horsepower. The 2 Series Gran Coupe's competitors also come with a similar engine, but they're down on power – 221 hp for the CLA-Class, 188 hp for the A-Class, and 184 hp for the A3. All-wheel-drive versions of the A3 come with a 228-hp engine.
The M235i xDrive Gran Coupe has a tuned version of the engine that's good for 301 hp. The A-Class isn't available in a performance variant, but the CLA-Class and A3 are. For the CLA, the AMG CLA 45 cranks out a mighty 375 hp. The S3 produces 288 hp, while the even hotter RS 3 is good for 394 hp. The M235i xDrive Gran Coupe is much cheaper than those options, though.
We were expecting to see pricing for the 2 Series Gran Coupe to be around $33,000, but it's much higher than that. The vehicle is also priced higher than its competitors, so it will be interesting to see if consumers think the 2 Series Gran Coupe is worth the extra money because of its performance, standard all-wheel-drive system, and sloping roofline. The 2 Series Gran Coupe will reach dealers this March.